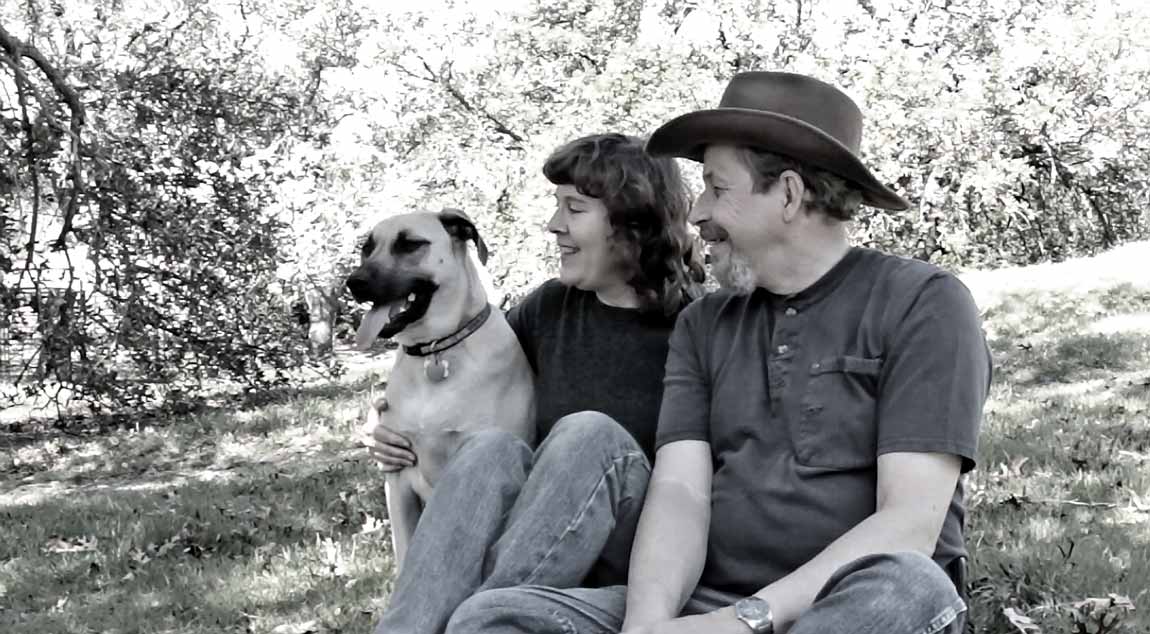 Viva, Cris and Bill
Wobbly Otter Outdoors came to life through a curious series of events. What started as disaster and survival planning grew beyond that. Due to our love of nature and the outdoors, travel and gadgets, our survival prepping has taken to the road. We have discovered overlanding.
Bill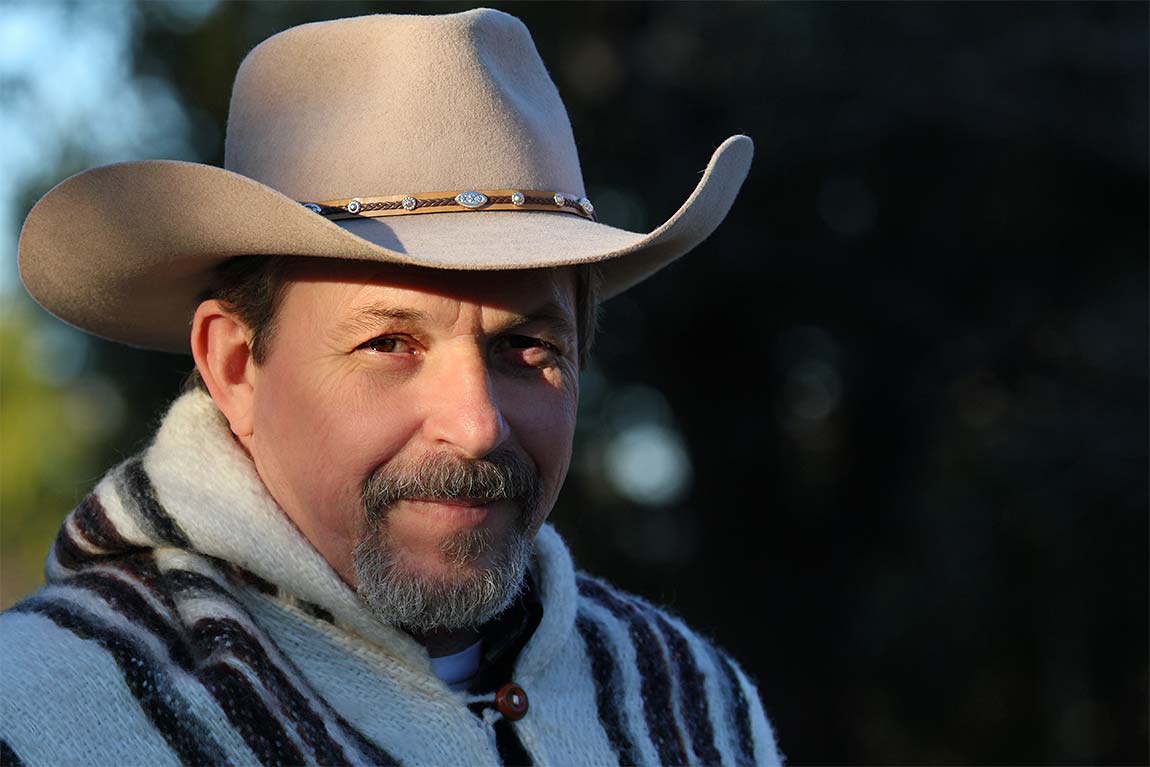 Hi! I'm Bill. I'm Cris' husband and Viva's loyal chin scratcher.
I like to travel. Always have. I grew up on the plains of the Texas panhandle, where the horizon is a very long way away. I spent my childhood summers in the mountains of New Mexico. I didn't know it at the time, but I was my practicing bushcraft skills while I wandered through the forest. At the time, I just called it, "coming home alive."
My favorite thing to do has always been to turn down a road that I've never been down before. Sometimes the road is a dead-end. Sometimes what we find is magical. I never regret taking the road less traveled, especially when I'm with Cris.
Cris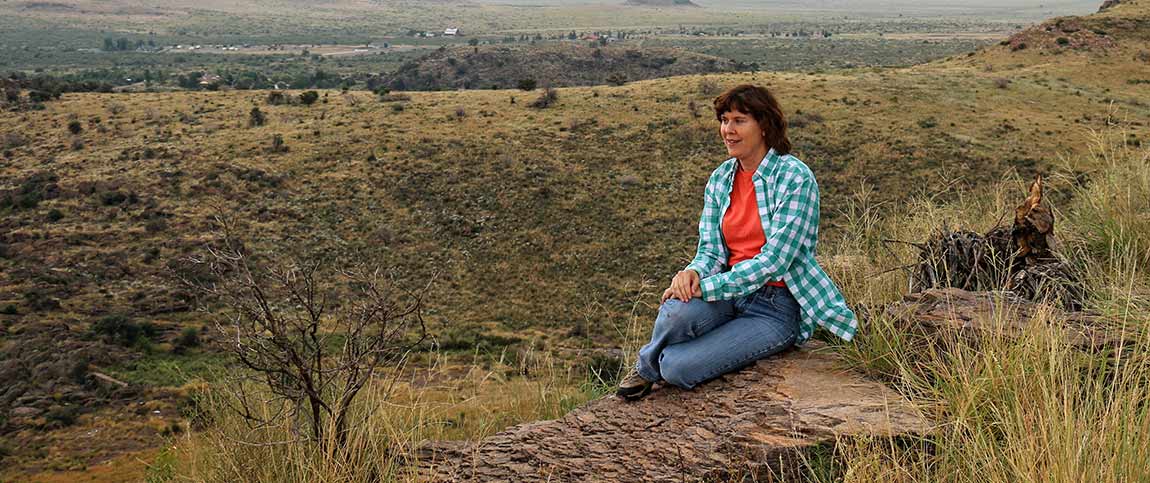 Hello everyone, I'm Cris. I'm married to Bill and I'm one of Viva's humans. Ever since I can remember, I have enjoyed being outside taking in the sights and sounds of nature. There are so many intriguing living things that share this planet with us. The diversity is fascinating.
Whenever I'm in the great outdoors, I think of my parents. Although neither of them is still living, I feel their presence when I'm enjoying nature. My dad was a great outdoorsman. I think he was the happiest and most at peace when flyfishing in a Colorado stream. I was his sidekick. I have such fond memories of our outdoor adventures together. Whenever I'm in a beautiful outdoor space, I think of my mom. She had two green thumbs and could seemingly make anything grow. Because of Mom, there were always colorful plants and flowers to enjoy.
I got lucky when Bill came into my life. I can't imagine anyone better for sharing these outdoor explorations. Thank you, Bill, for bringing Wobbly Otter Outdoors to life.
Skadi (sc
āy-

dee)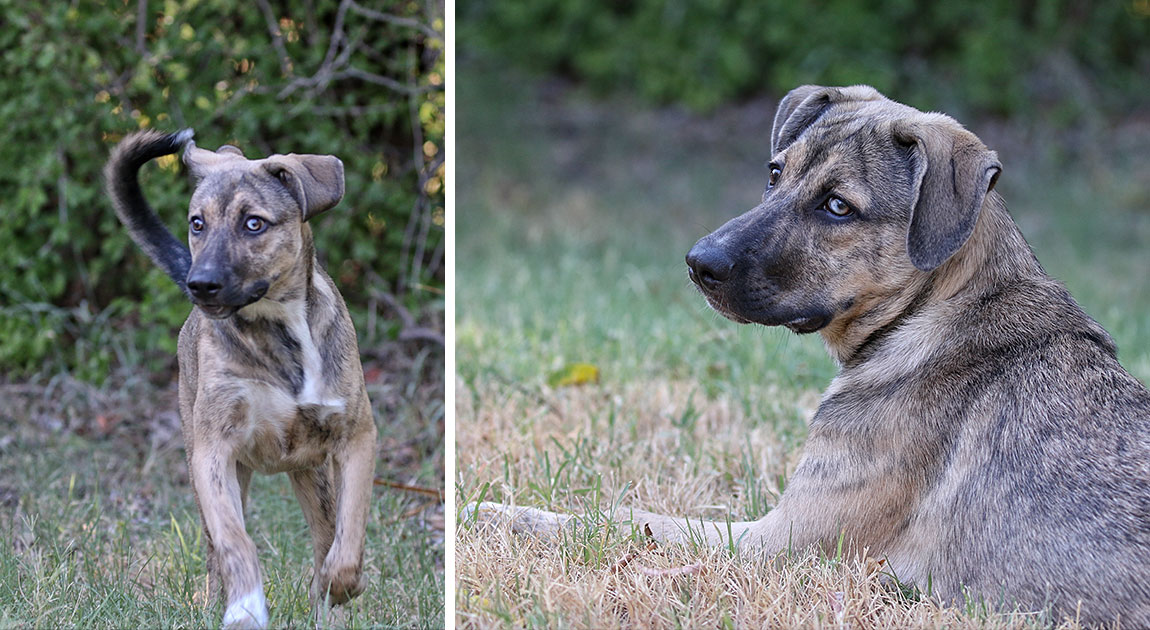 Hello everybody! I'm Skadi. Happy to meet ya. My hoomans got me from a rescue when I was 9 weeks old. I'm half Black Mouth Cur and half Plott Hound, born in February 2022. My hoomans didn't know what a Plott Hound was until they found me. I'm teaching them realllly quick. I have sectoral heterochromia in my left eye. That's just a fancy-smanchy way to say that part of my left eye is ice blue. In the pictures I'm 5 months old. I love, love, love to use my nose to hunt. Sniffing out bugs and pecans is a blast. I like to dig. I don't understand why my hoomans fill up the holes though. Oh, and sticks! Sticks are da bomb. They feel good to chew on my gums, plus the crunch sound is kinda cool. I like to cuddle with my hoomans, and play fetch, and play in the garden hose water, and run. My hoomans tell me I'm super soft and have a long tail. I dunno about all that, I'm just super happy to be here.
Origin of Skadi's name: In Norse mythology, Skadi is a jötunn (supernatural being) and giant goddess associated with bowhunting, skiing, winter, and mountains.
In Memory of Viva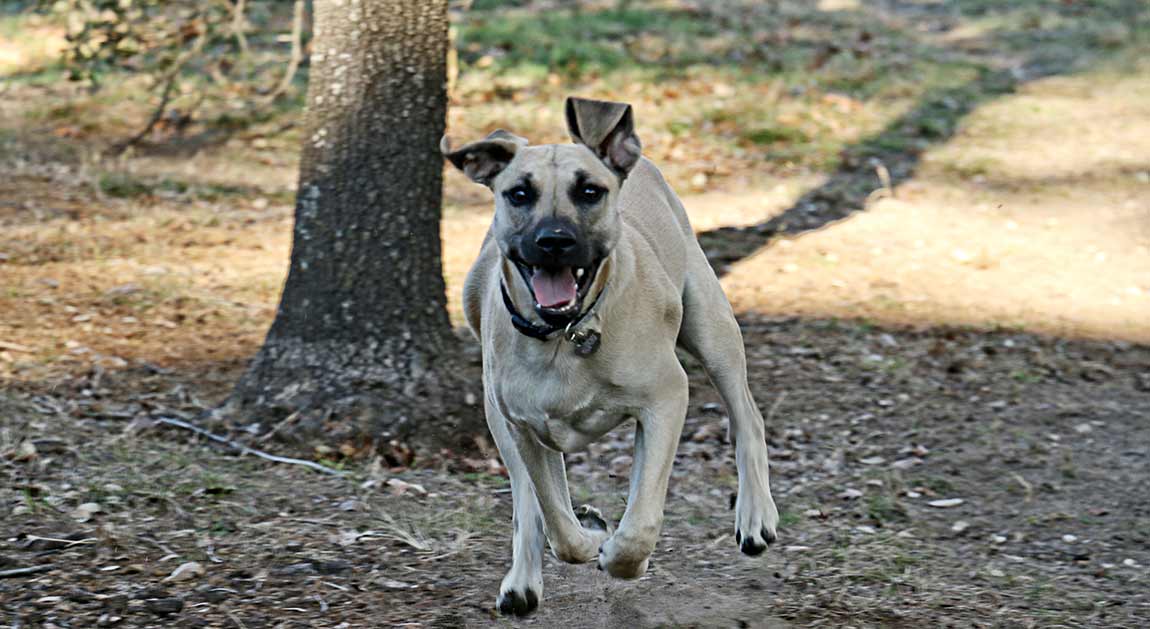 Hi! I'm Viva. I'm a black mouth cur dog. My humans named me Viva because it is Spanish for "long live," and it's an exclamation of approval. I like to hang out with my humans. Some of my favorite things to do are: play fetch, play tug and play in the water. I enjoy dismantling stacks of firewood (my humans always stack the wood so I get to take it apart again). I carry the logs and sticks around the yard to my favorite spots and chew on them. Tess is a little black dog in our pack and she is fun to play with though she gets tired fast. I love to go places with my humans. Sometimes they take me on trips with them that they say are "dog-friendly."
Dear Wobblies,
We are deeply saddened to say that our beloved adventure dog, companion, and family member, Viva, passed away on April 18, 2022. It was unexpected and sudden. She would have been eight-years-old on June 23rd. She passed from a type of autoimmune hemolytic anemia. Our hearts ache and we hold she, and all of the incredible memories, close to our hearts. She created such a strong bond with us, like none other we have experienced with a pet before. While Viva cannot be replaced, she leaves behind a giant hole that we simply must fill. We will be bringing in a new canine companion cadet to help fill that hole. For our part, we feel Viva will always be with us in spirit. We appreciate you all, and hope you and all your critters are doing well.