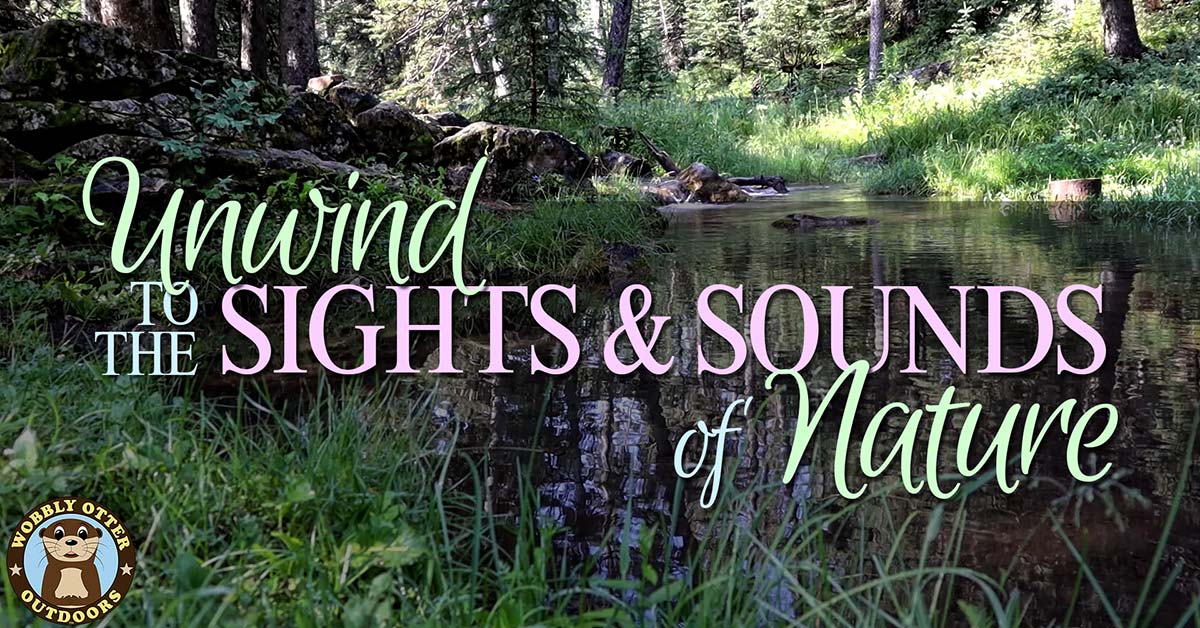 This video is a gift from us to you... put together in the hopes it provides a pleasant, inviting backdrop for you to unwind and relax beside a stream, a waterfall - and watch some wildlife along the way.
It starts with a sunrise and ends with a sunset. Okay, there are more than one sunset, though it does end with a pretty spectacular one. The video features many of our favorite outdoor scenes, streams and wildlife encounters from the first three-plus years of Wobbly Otter Outdoors. It's our longest production yet, at just over 53 minutes. So, grab a beverage, a snack, and enjoy.
Thank you for watching. We hope you'll subscribe to get the best Wobbly Otter adventures, how to's, and gear reviews delivered directly to you.
The outdoor footage is set to music that we hope you will find pleasant as well - for a potential ASMR video experience. Included is footage of these states: Arizona, Colorado, Idaho, Nebraska, New Mexico, South Dakota, Texas, Washington, and Wyoming.
Interested in the camping, prepping, and other gear we use? Checkout our favorite products list on Amazon.
If you'd like to support Wobbly Otter Outdoors all you have to do is watch our videos. Okay, here are some other ways to support us too.
Note: Some of the product links on this page are affiliate links, and at no additional cost to you, we may earn a small commission if you make a purchase after clicking through the link. As an Amazon Associate we earn from qualifying purchases. By using these links you help support Wobbly Otter Outdoors. Thank you.