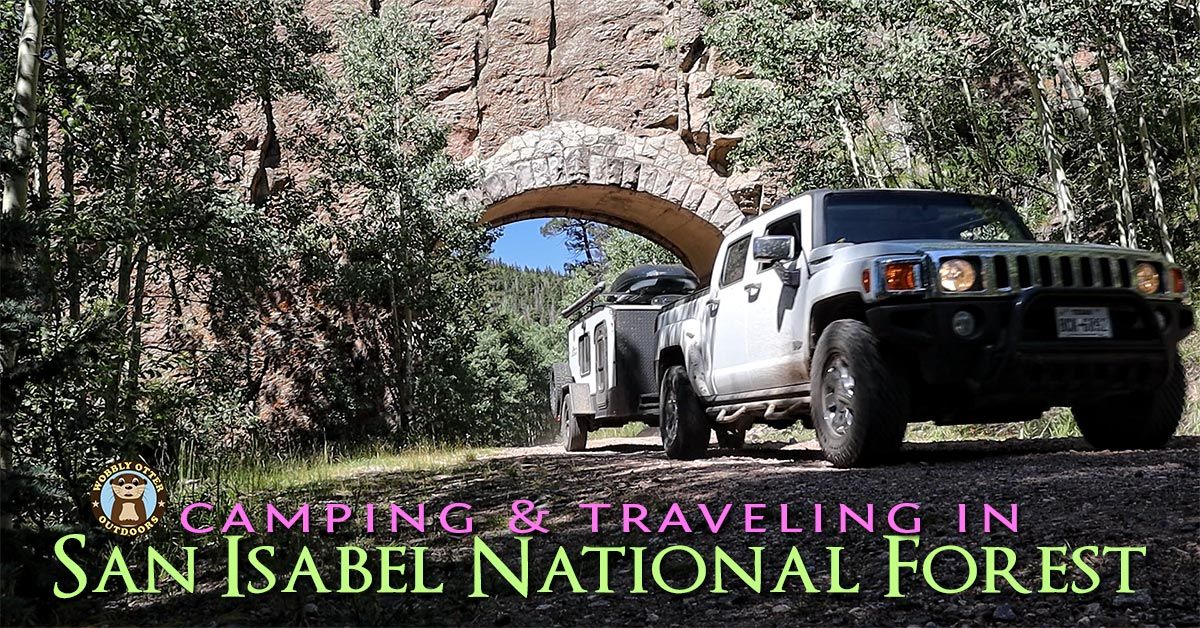 In this episode we're camping and traveling in Colorado's San Isabel National Forest. San Isabel National Forest is located in south-central Colorado.
In the video below, you'll see where we make camp, one of the most incredible in-motion sunsets evvv-errrr, a beautiful stream and other sights in San Isabel National Forest.
Thank you for watching. We hope you'll subscribe to get the best Wobbly Otter adventures, how to's, and gear reviews delivered directly to you.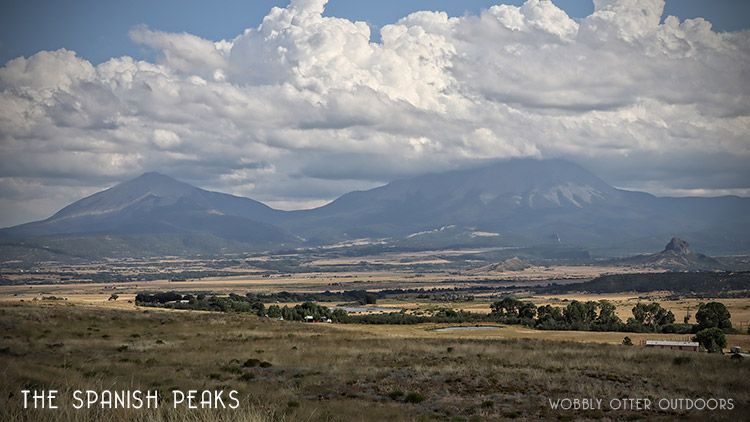 On the way to camp, we get to see the Spanish Peaks with their commanding presence in the landscape.
The Spanish Peaks were created differently than the uplifted fault-block mountains of the Sangre de Cristo range to the west. The Spanish Peaks are igneous rock which was made when large masses of magma intruded through layers of sedimentary rock and was later exposed by erosion.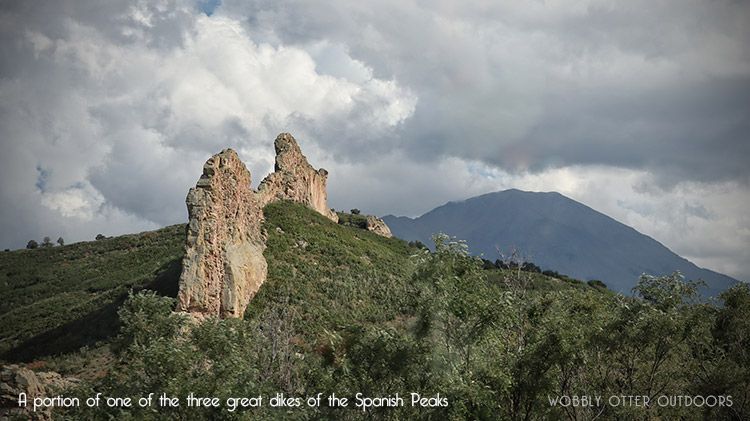 Three great dikes were made during the same period of volcanic activity that created the Spanish Peaks. These vertical granite formations radiate outward from the Spanish Peaks.
West Spanish Peak is the higher of the two at 13,631 feet (4,155 meters).
Purgatoire Campground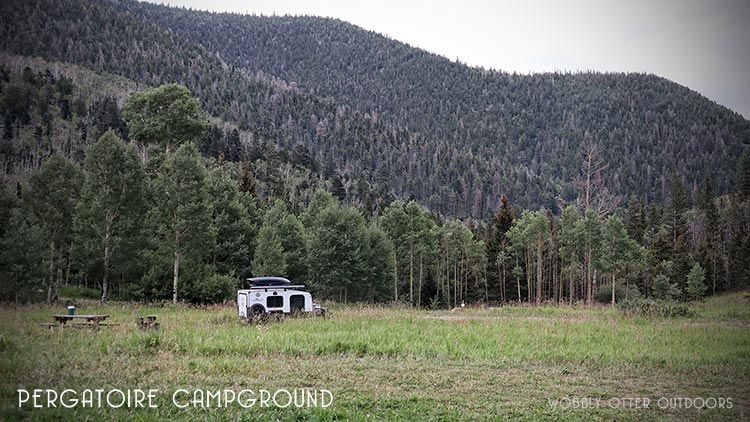 We make our way to Purgatoire Campground which is in the San Isabel National Forest of Colorado, at an elevation of 9,500 feet (2,896 meters). It's a primitive campground with two loops and 23 campsites. There are thirteen RV sites and ten tent sites. Three vault toilets are in the campground. Each campsite has a table and fire ring or grill. The fee at the time of our stay is $21 per night. We're stay in site number 17. The nighttime low during our stay in late August was 40 F (4.4 C).
We experienced one of the most captivating sunsets I have ever seen. At times the clouds looked like they were dancing flames.
The next morning we explore the area a bit and spend time around the lovely North Fork Purgatoire River. I never tire of the sounds of a meandering stream.
For potable water, there is a well with a hand pump. We top-off our water supply before leaving the campground.
The little lake on Road 12 is North Lake.
Cordova Pass Road
Today's travels take us on Cordova Pass Road, which was completed in 1934. Along the way is John B. Farley Memorial Wildflower Overlook. In 1974, the San Isabel National Forest dedicated the overlook in memory of Dr. Farley and his contribution to the area.
Cordova Pass: elevation 11,248 feet (3,428 meters).
Apishapa Arch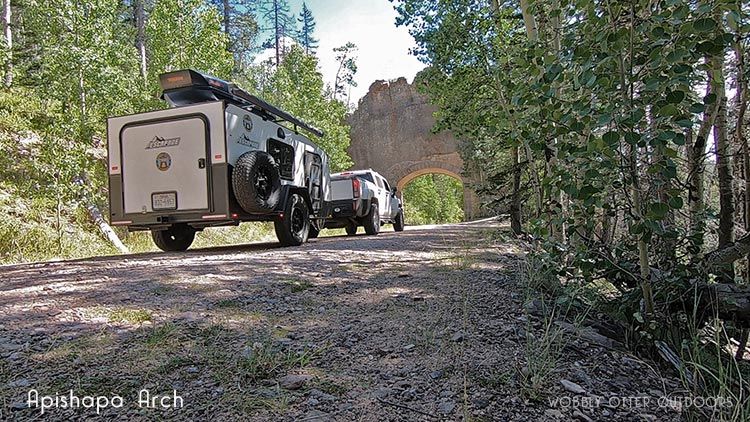 Remember the volcanic dikes we mentioned earlier? Well, Cordova Pass Road tunnels through one of the dikes, and the passage is called Apishapa Arch. Apishapa Arch was constructed by the Civilian Conservation Corps.
If you'd like to support Wobbly Otter Outdoors all you have to do is watch our videos. Okay, here are some other ways to support us too.
Note: Some of the product links on this page are affiliate links, and at no additional cost to you, we may earn a small commission if you make a purchase after clicking through the link. As an Amazon Associate we earn from qualifying purchases. By using these links you help support Wobbly Otter Outdoors. Thank you.
For Pinterest Sharing