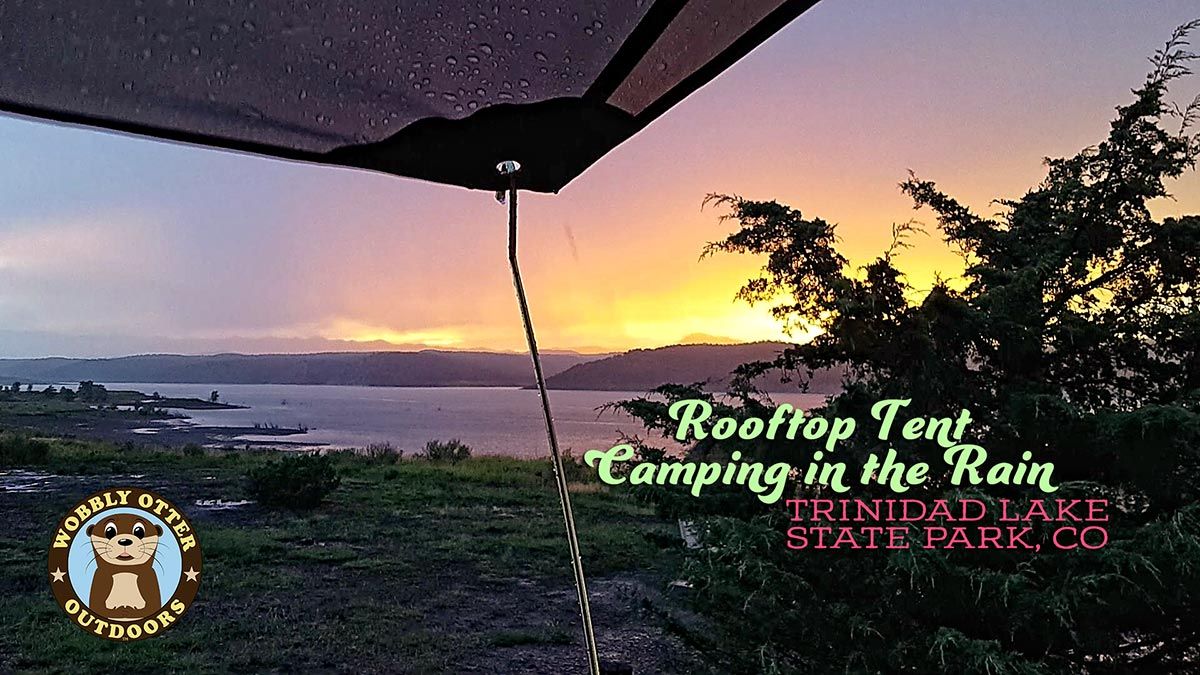 This part of our 23-day expedition from Texas to Washington takes us to Trinidad Lake State Park of Colorado.
It's raining and windy when we arrive at camp. Oh, and as we drive in we get to see someone else pull into the camp site we had reserved.
There wasn't anything marking the site as reserved though. Fortunately there is an open site so we take it.
Thank you for watching. Subscribe to get the best Wobbly Otter adventures, how to's, and gear reviews delivered directly to you.
The rain finally lets up so we set up the tent and hop in. Temperatures at night are in the 40s and the elevation is 6300 feet.
The next morning we go to the much larger Carpios Ridge Campground. There is a beautiful bath facility there where we take our showers. The showers are wonderful and are coin operated.
After we're all clean it's time to hit the road again. The next stop is Ansel Watrous Campground in Roosevelt National Forest, near Fort Collins, Colorado.
Here's the link to our video review and walkthrough of the Smittybilt Overlander rooftop tent:
If you'd like to support Wobbly Otter Outdoors all you have to do is watch our videos. Okay, here are some other ways to support us too.
Disclosure: Some of the product links on this page are affiliate links, and at no additional cost to you, we may earn a small commission if you make a purchase after clicking through the link. By using these links you help support Wobbly Otter Outdoors. Thank you.