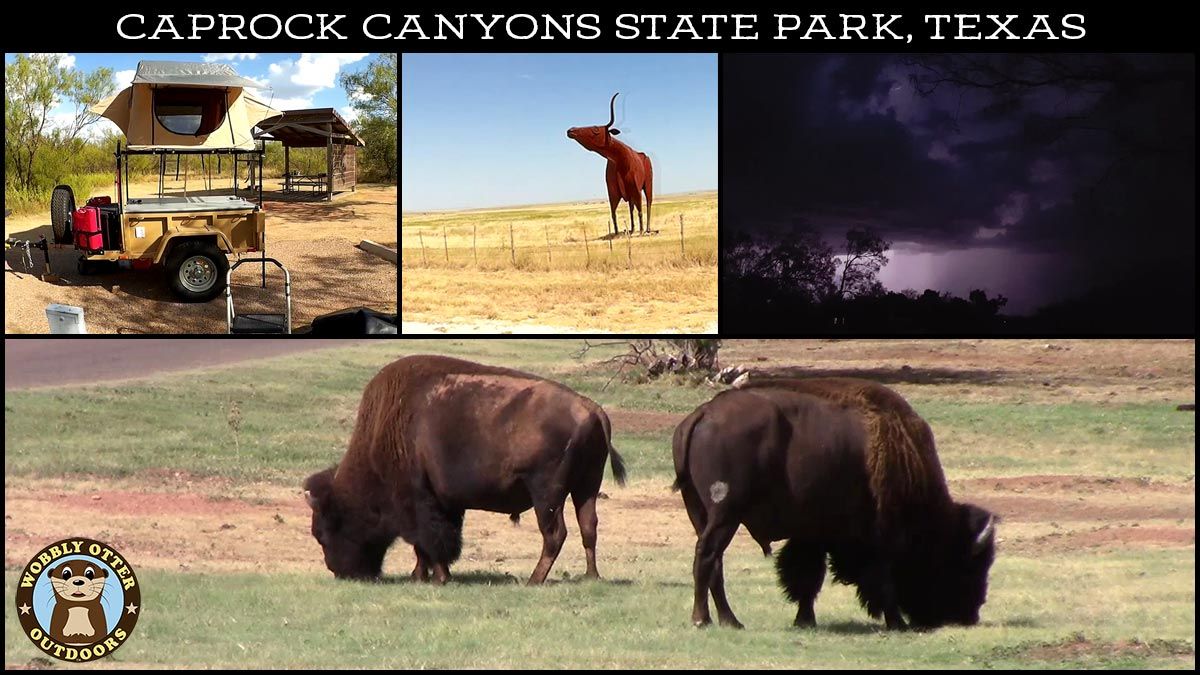 FINALLY - We're putting together the videos of our 23-day expedition from Texas to Washington State and back. This is the first day.
We show you around camp at Caprock Canyons State Park in the high plains of Texas and explore some.
Thank you for watching. Subscribe to get the best Wobbly Otter adventures, how to's, and gear reviews delivered directly to you.
The temperature is 104 degrees F when we arrive at camp. This first night in the tent is the one we were most concerned about because of the heat. Little did we know we'd have thunderstorms too!
We explored the canyons of the State Park in the nice and cool air conditioned truck. Along the way we saw buffalo and prairie dogs and some gorgeous colors and country.
Here's the link to our video about rooftop tent tie-downs: https://www.wobblyotteroutdoors.com/videos/21-rooftop-tent-blown-shut-by-dust-devil-how-to-tie-down-a-rooftop-tent.html
If you'd like to support Wobbly Otter Outdoors all you have to do is watch our videos. Okay, here are some other ways to support us too.
Disclosure: Some of the product links on this page are affiliate links, and at no additional cost to you, we may earn a small commission if you make a purchase after clicking through the link. By using these links you help support Wobbly Otter Outdoors. Thank you.