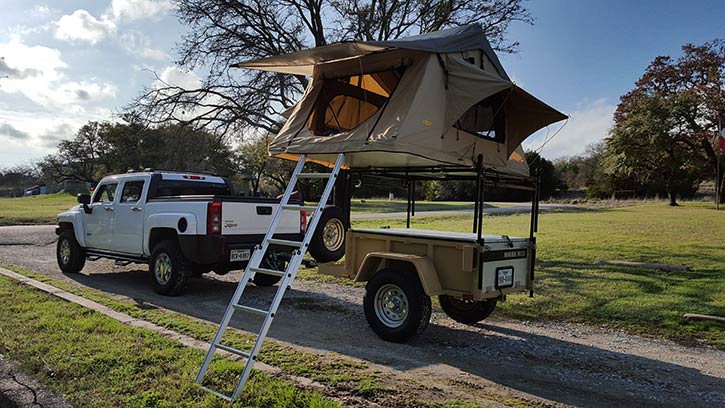 "There is something delicious about writing the first words of a story. You never quite know where they'll take you."
Beatrix Potter
Welcome to the inaugural blog of Wobbly Otter Outdoors (WOO). We are excited about embarking on this journey and sharing it with you.
Looking back, it's like we have been preparing for this adventure our entire lives. Though we didn't meet until adulthood, as kids, Bill and I were each spending time in nature. He was exploring the mountains of New Mexico where his grandparents lived and the canyons in the high plains of Texas. I was camping, fishing and hunting with my parents mostly in Texas and Colorado.
We met in, and live in, north central Texas. Due to electrical outages in nearby areas caused by storms, we started prepping - disaster planning. Water storage, food supply, electricity backups are all considered. That led to the making of our bug-out bags. Then hey, did you know that everything that goes into a bug-out bag makes for a great camp pack? It does, it does.
We went to Big Ranch State Park this past fall. A good time was had by all. The State Park is in the Chihuahuan Desert, so we were expecting mostly sand and rocks. We were amazing by all the foliage, flowers and color - and the mountains are spectacular. Then there were all the wild critters: mule deer, roadrunners, jackrabbits, scaled quail, and an assortment of other birds and bugs. We even got to see the resident herd of longhorn cattle. And we were only there for a few hours.
After all the disaster-prepping and the wonderful day trip to Big Bend Ranch State Park, we decided to plan a longer camping trip to that park. While we usually go tent camping, concerns were raised about javelina in that area tearing up tents. The javelina used to take down a tent only if they could smell food in it. Now it seems they have learned that tents mean food even if there is no food there. This behavior has been reported in the Big Bend National Park that is adjacent to the eastern edge of the Big Bend Ranch State Park. Tent campers there are encourage to collapse their tents when they aren't there so that the pigs won't tear them up.
This got us to thinking. So, how does one go tent camping but not be on the ground? A rooftop tent! And soon our overlanding rig was born. Truth be told, we didn't know what "overlanding" was at the time. The more we investigated others who are doing the sort of excursions we are planning, the more we saw that word - overlanding. According to Wikipedia, "Overlanding is self-reliant overland travel to remote destinations where the journey is the principal goal."
In a flash, Wobbly Otter Outdoors was born, and more overlanding trips have been planned. We hope you will join us along the way as we share the scenery, and the wildlife encountered, and the gear we use. We'll let you know what works (and what doesn't - at least for us). There will be videos and more blogs about it all, and quick snippets on social media too.
Here we go!
Disclosure: Some of the product links on this page are affiliate links, and at no additional cost to you, we may earn a small commission if you make a purchase after clicking through the link. By using these links you help support Wobbly Otter Outdoors. Thank you.