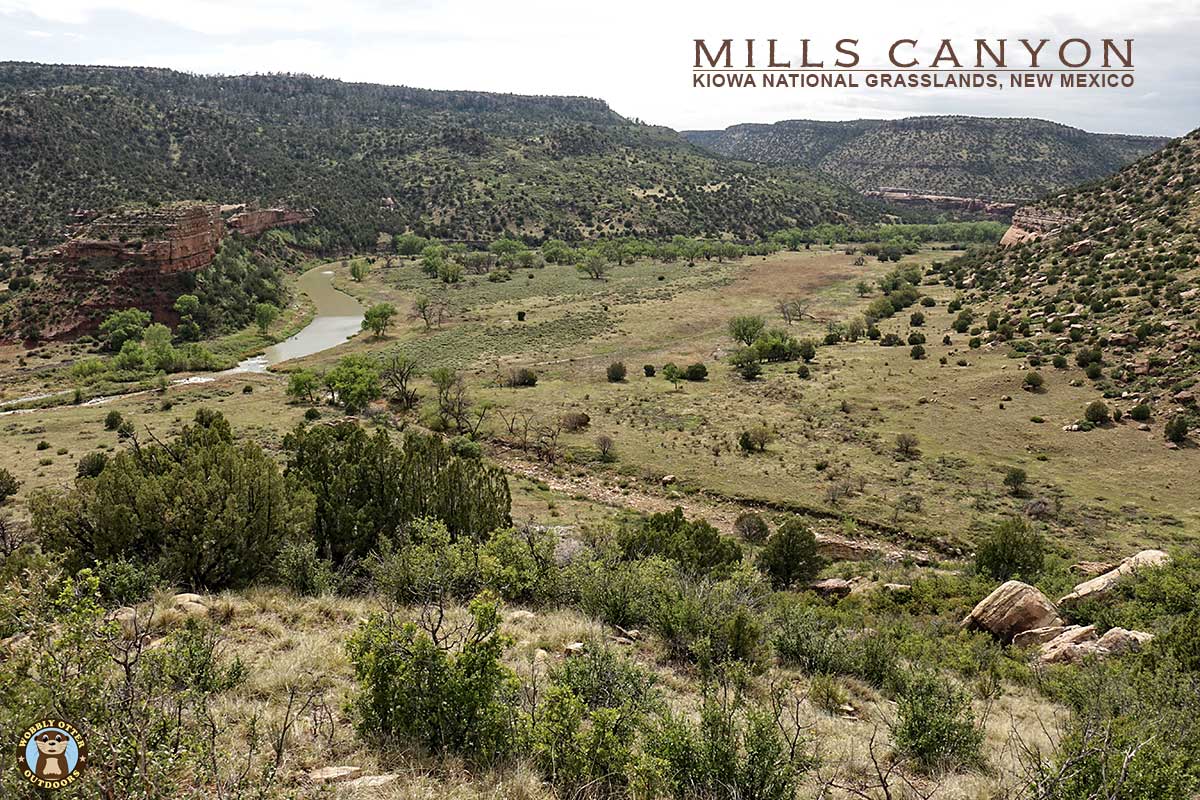 On the way to the beautiful, historic Mills Canyon we encounter thunderstorms, a huge bolt in a tire, lots of glorious mud, and incredible views.
Checkout the video below to see part one of our overlanding and camping excursion in Mills Canyon.
Thank you for watching. Subscribe to get the best Wobbly Otter adventures, how to's, and gear reviews delivered directly to you.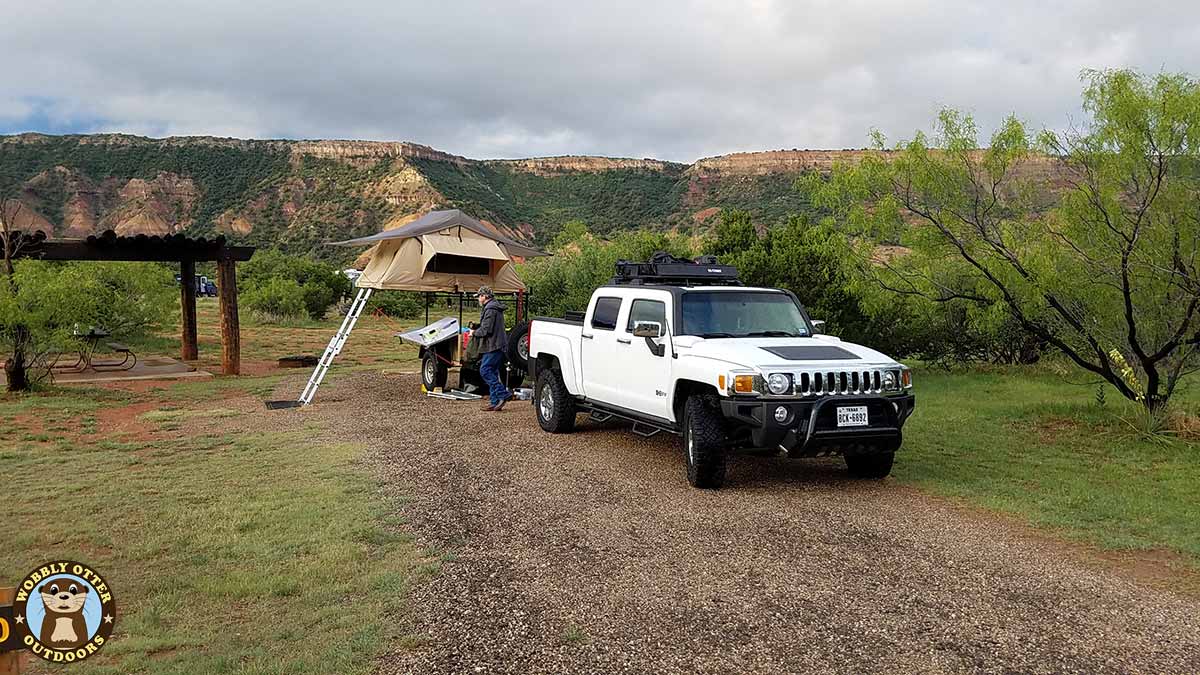 Above: Camp in Palo Duro Canyons State Park, Texas. After the 3+ hours of thunderstorms, everthing is so very clean from the power washing. The winds of the storm blew some rain into the hinge area of the tent on the upwind side. The foam mattress got a little wet in that one area. That's the first rain water we have had get into the tent. Ike's right rear tire is a little low. We found a bolt in it. Bill used the air compressor to air it up and we took it to a Discount Tire store in Amarillo, Texas. The bolt was so big that the tire had to be replaced. The tires are fairly new and purchased from Discount Tire so they are still under warranty. Thank goodness.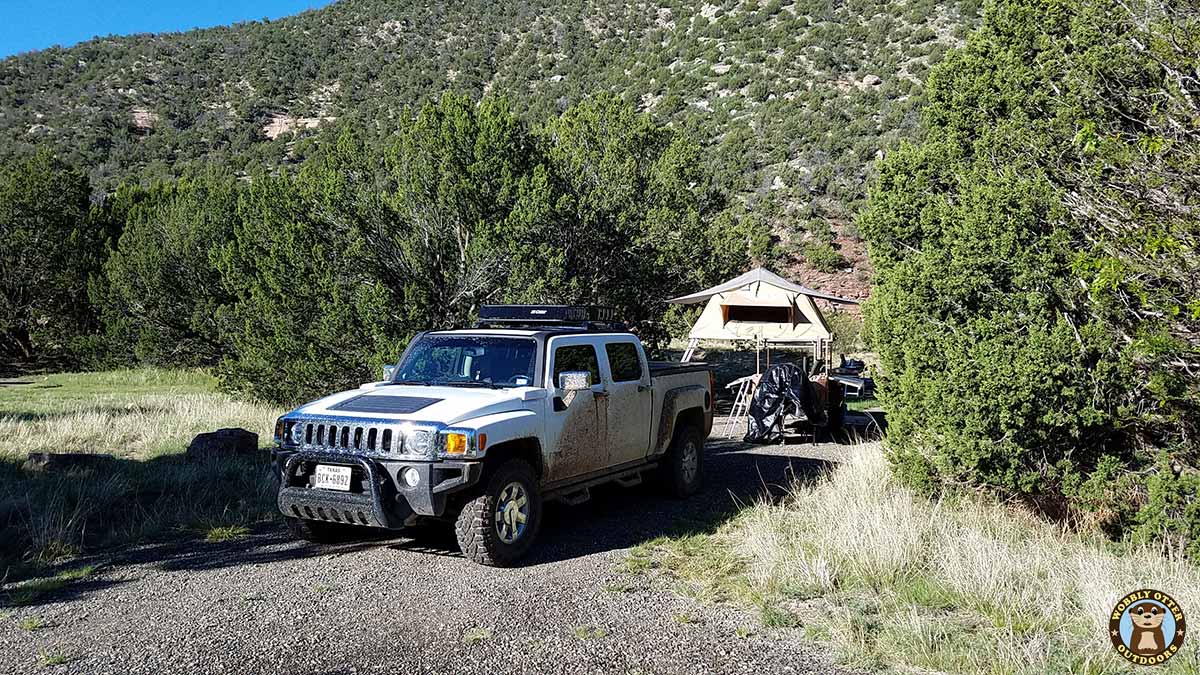 Above: Camp in Mills Canyon in the Kiowa National Grasslands, New Mexico. Ike and George don't look nearly as clean as they did this morning. Yay. That must mean that the trip is starting out with success. Our campsite is a short walk from the Canadian River. After supper we took a little walk and were fortunate to see a pair of beaver swimming in the river. We must have gotten a little too close because one of the beaver slapped its tail on the top of the water. It was loud!
Our Amazon affiliate links to some of the gear in the video...
If you'd like to support Wobbly Otter Outdoors all you have to do is watch our videos. Okay, here are some other ways to support us too.
Disclosure: Some of the product links on this page are affiliate links, and at no additional cost to you, we may earn a small commission if you make a purchase after clicking through the link. By using these links you help support Wobbly Otter Outdoors. Thank you.