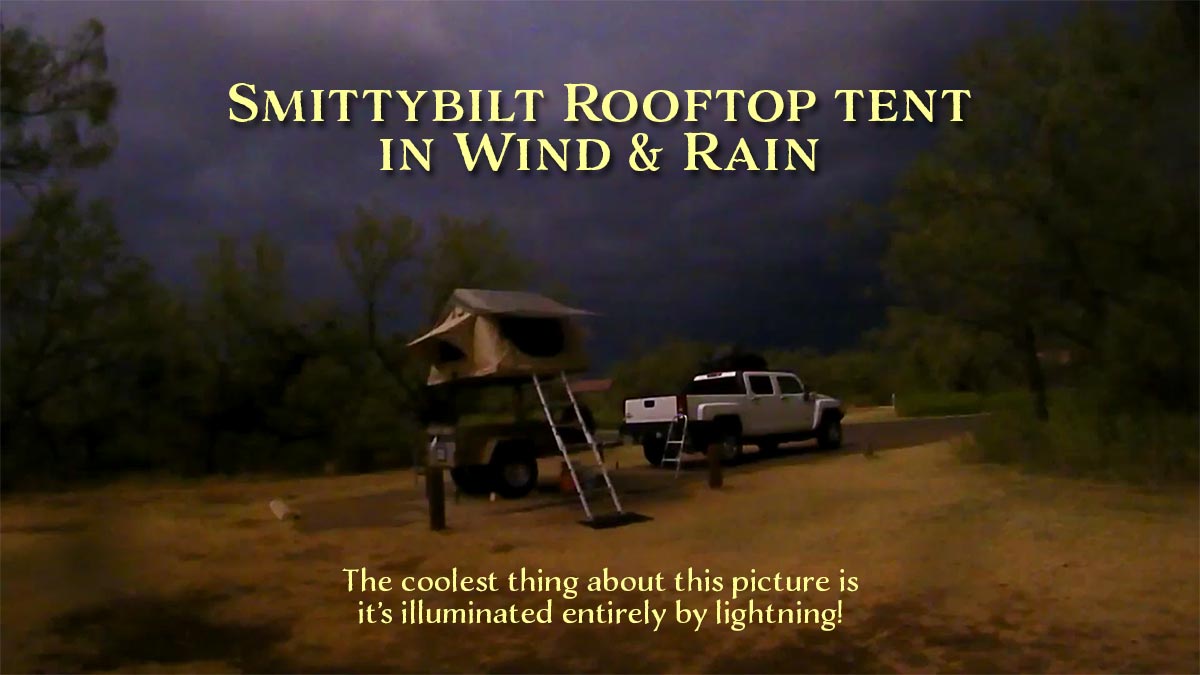 How does our rooftop tent hold up in heavy wind and rain?
In this video we share our experiences with the tent in strong wind and rain and some things we've learned along the way. Rain storm locations include Trinidad Lake State Park in Colorado, and Caprock Canyons State Park in the high plains of Texas. The strong winds in the video were encountered during a stay in the amazing Big Bend Ranch State Park of Texas.
Thank you for watching. Subscribe to get the best Wobbly Otter adventures, how to's, and gear reviews delivered directly to you!
Many thanks to @Vendubsums, who asked if we've used the rooftop tent in heavy wind and rain in the comments of our
.
See our Smittybilt Overlander rooftop tent review.
See our video on rooftop tent tie down methods.
Smittybilt Overlander rooftop tent on Amazon: https://amzn.to/2gus3nm
If you'd like to support Wobbly Otter Outdoors all you have to do is watch our videos. Okay, here are some other ways to support us too.
Disclosure: Some of the product links on this page are affiliate links, and at no additional cost to you, we may earn a small commission if you make a purchase after clicking through the link. By using these links you help support Wobbly Otter Outdoors. Thank you.