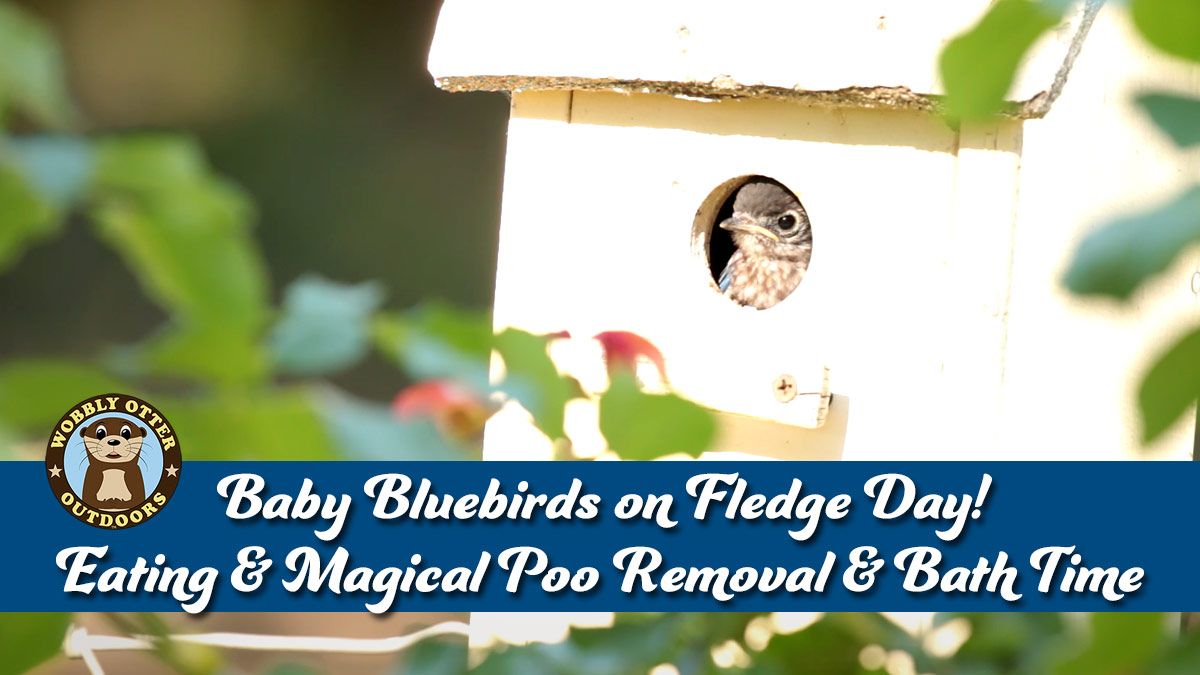 We didn't know it was going to be the day these baby bluebirds left their nest until they did it. And we didn't know we captured video of the daddy bird removing the package of poo directly from the baby bird's bottom until reviewing the footage... It happened so quickly.
In the video below you'll get to see the baby bluebirds being fed by their mom and dad, and see the amazing way the nest is kept clean... aka Magical Poo Removal. Do the baby birds stand on their heads to poo? Oh my, they do some pretty cute acrobatics. Then they leave the nest and bathe in the birdbath. Oh happy day.
Thank you for watching. Subscribe to get the best Wobbly Otter adventures, how to's, and gear reviews delivered directly to you.
If you'd like to support Wobbly Otter Outdoors all you have to do is watch our videos. Okay, here are some other ways to support us too.
Disclosure: Some of the product links on this page are affiliate links, and at no additional cost to you, we may earn a small commission if you make a purchase after clicking through the link. By using these links you help support Wobbly Otter Outdoors. Thank you.