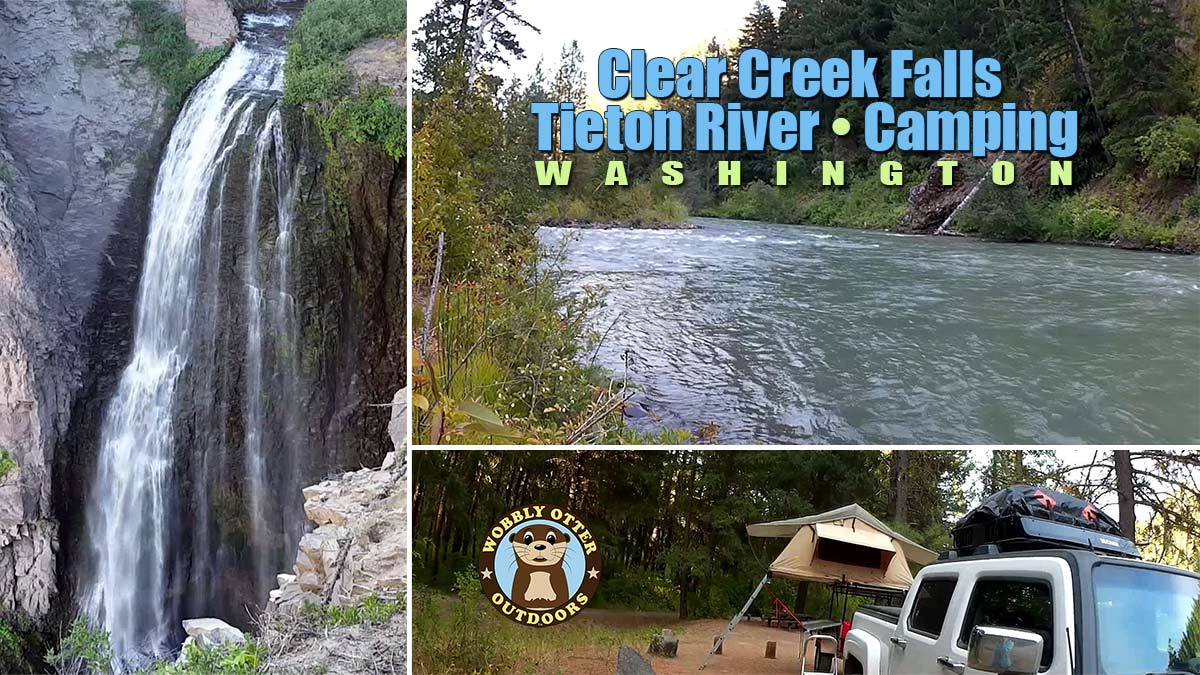 Mt Rainier - Clear Creek Falls - Tieton River
Yay! We finally get to see the magnificent Mount Rainier. The lovely Clear Creek Falls and the Tieton River round out the day highlights of the day.
Join us by watching the video below to see the sights and checkout camp.
Thank you for watching. We hope you'll subscribe to get the best Wobbly Otter adventures, how to's, and gear reviews delivered directly to you.
This is a part of our 23 day trip from north central Texas to Port Angeles, Washington and back.
In this leg of the trip we travel from the Olympic Peninsula to Willows Campground in the Wenatchee National Forest.
We've been catching glimpses of Mount Rainer during our travels in Washington and finally get a good look at it. It's just so, well, big!
We stop off at the Clear Creek Falls Overlook in the Wenatchee National Forest. Clear Creek Falls is beautiful. While there we get to take in other interesting sights and facts of the area.
The elevation at Willows Campground is 2,400 feet and is alongside the Tieton River. The river is wide and running swiftly along side a glorious cliff that is thick with forest trees.
It's such a picturesque campground.
The next morning we have coffee and tea and enjoy a vist from a hummingbird.
The next leg of our journey takes us to Union Creek Campground in the Wallowa-Whitman National Forest of Oregon.
Amazon Links to Some of the Gear We Use in the Video
Firebox Stove: http://amzn.to/2wxTicX
Stanley Adventure Camp Cook Set: http://amzn.to/2xBPKDc
BlueFire Pro Heat Resistant Gloves: http://amzn.to/2gebMsx
Solo Scientific Aurora Fire Starter: http://amzn.to/2vg0Hhi
If you'd like to support Wobbly Otter Outdoors all you have to do is watch our videos. Okay, here are some other ways to support us too.
Disclosure: Some of the product links on this page are affiliate links, and at no additional cost to you, we may earn a small commission if you make a purchase after clicking through the link. By using these links you help support Wobbly Otter Outdoors. Thank you.