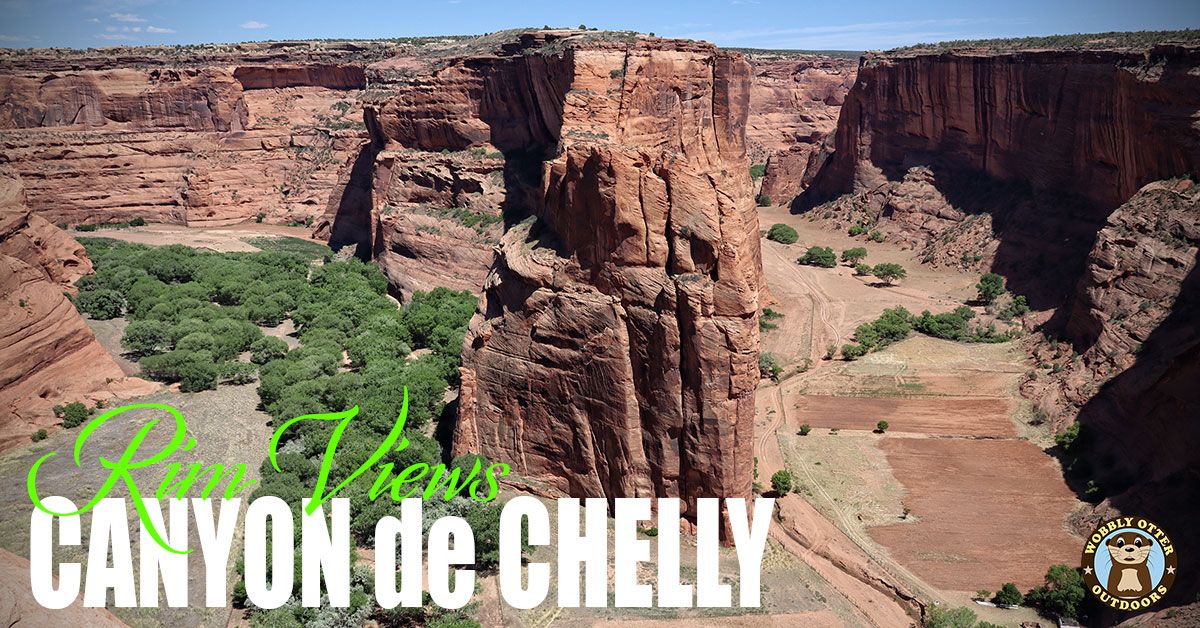 Oh, the incredible views of Arizona's Canyon de Chelly as seen from the 1,000+ foot rim.
There are two ways to see Canyon de Chelly - from the rim and from the canyon floor. We are going to see it both ways. In this first of two videos, we take a look at Canyon de Chelly from the rim of the canyon.
Thank you for watching. We hope you'll subscribe to get the best Wobbly Otter adventures, how to's, and gear reviews delivered directly to you.
Canyon de Chelly National Monument is in the Navajo Nation about two miles from the town of Chinle, Arizona. The monument covers 83,840 acres (131 sq miles; 340 square kilometers), and includes three major canyons: de Chelly, del Muerto and Monument. Canyon de Chelly is entirely owned by the Navajo Tribal Trust of the Navajo Nation. It is the only National Park Service unit that is owned and cooperatively manged in this manner.
There are two rim drives of the canyon (North Rim Drive and South Rim Drive), and ten overlooks on the rim. The views of the canyon and the Ancestral Puebloan dwelling sites are spectacular.
There is only one public trail from the rim down into the canyon to see the White House pueblo site. For all other canyon floor access you must be with an authorized Navajo guide or a US Park Ranger. Horseback, hiking and four-wheel drive tours are offered by private Navajo-owned companies.
People have lived in Canyon de Chelly for close to 5,000 years, and Navajo families still live here today. It's one of the longest continuously inhabited areas of North America.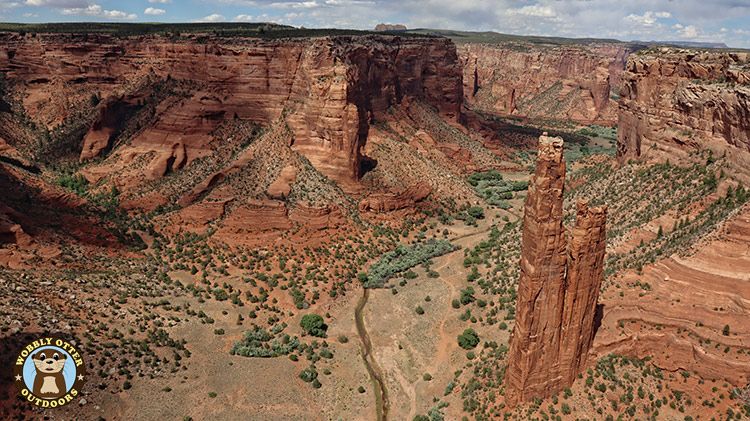 above: Spider rock rises 750 feet (229 m) from the canyon floor and is on the South Rim Drive.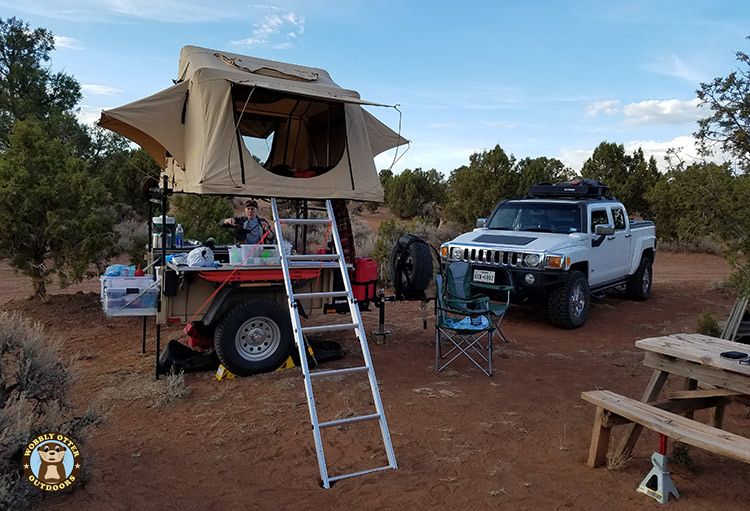 We make camp at Spider Rock Campground (pictured above). There are 30+ campsites. 3 Hogans are available to rent. Elevation is: 6,656 feet.
In the next video a Navajo guide takes us into Canyon de Chelly and we camp on the canyon floor.
If you'd like to support Wobbly Otter Outdoors all you have to do is watch our videos. Okay, here are some other ways to support us too.
Disclosure: Some of the product links on this page are affiliate links, and at no additional cost to you, we may earn a small commission if you make a purchase after clicking through the link. By using these links you help support Wobbly Otter Outdoors. Thank you.