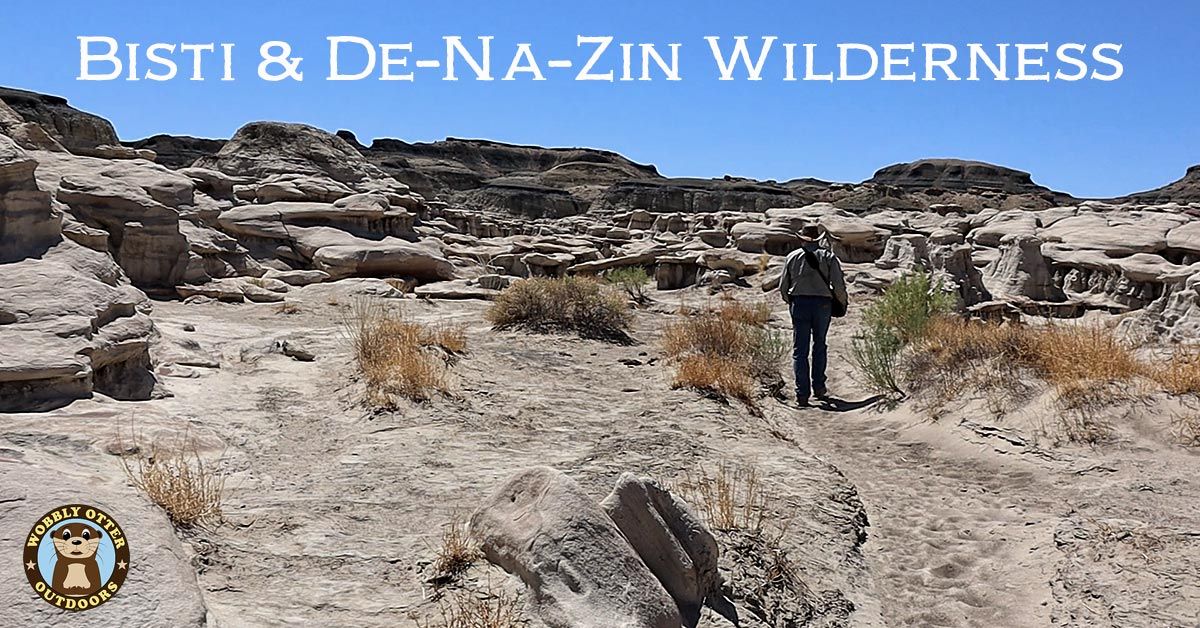 We do a bit of overlanding in far northwestern New Mexico to have a look at the Bisti & De-Na-Zin Wilderness areas.
The Bisti/De-Na_Zin Wilderness is managed by the Bureau of Land management and covers 45,000 acres in north western New Mexico. That's roughly 60 square miles.
In the video below, during the overlanding portion, the roads are identified at the bottom left of the screen.
Thank you for watching. We hope you'll subscribe to get the best Wobbly Otter adventures, how to's, and gear reviews delivered directly to you.
A large group of horses run freely, on and along the road as we head to our destination.
Seventy million years ago the area was a river delta. Today, the area is made up of a 1,400 foot layer of sandstone, mudstone, shale, coal and volcanic ash.
Over time, erosion shaped this incredible landscape. Bisti is derived from a Navajo word that means,"among the adobe formations."
The Bisti Badlands is the westerly portion of the wilderness area and it contains a seemingly endless sea of hoodoos. Hoodoos are spires of rock eroded by wind and water.
We decide to find a back way to De-Na-Zin, with the help of Google Maps. The barely-there road takes us to a closed gate that displays a prominent "No Trespassing" sign. We turn around. A small herd of sheep with their resident fuzzy, brown sheep dog add interest to the journey. Shortly after, the "road" comes to the edge of a wide and nothing-but-sand river bed. Oooo, we just might get to use the new recovery boards. But, alas, not this time. The sand is relatively firm. Ike and George have no trouble crossing. It was pretty and interesting though.
We finally find a public, gravel road again, complete with washboard bumps and arrive at De-Na-Zin. De-Na-Zin comes from a Navajo word that translates as, "standing crane." De-Na-Zin is the eastern side of the wilderness area. De-Na-Zin has higher hills and many fewer hoodoos than Bisti because it has less ash and more sand.
After a hike around some of the hills and dry river beds of De-Na-Zin, it's time to leave and rest up for the next adventure.
Sources & Links to More Information on Activities & Access
BLM Website: https://www.blm.gov/visit/bisti-de-na-zin-wilderness
Wikipedia: https://en.wikipedia.org/wiki/Bisti/De-Na-Zin_Wilderness
If you'd like to support Wobbly Otter Outdoors all you have to do is watch our videos. Okay, here are some other ways to support us too.
Disclosure: Some of the product links on this page are affiliate links, and at no additional cost to you, we may earn a small commission if you make a purchase after clicking through the link. By using these links you help support Wobbly Otter Outdoors. Thank you.