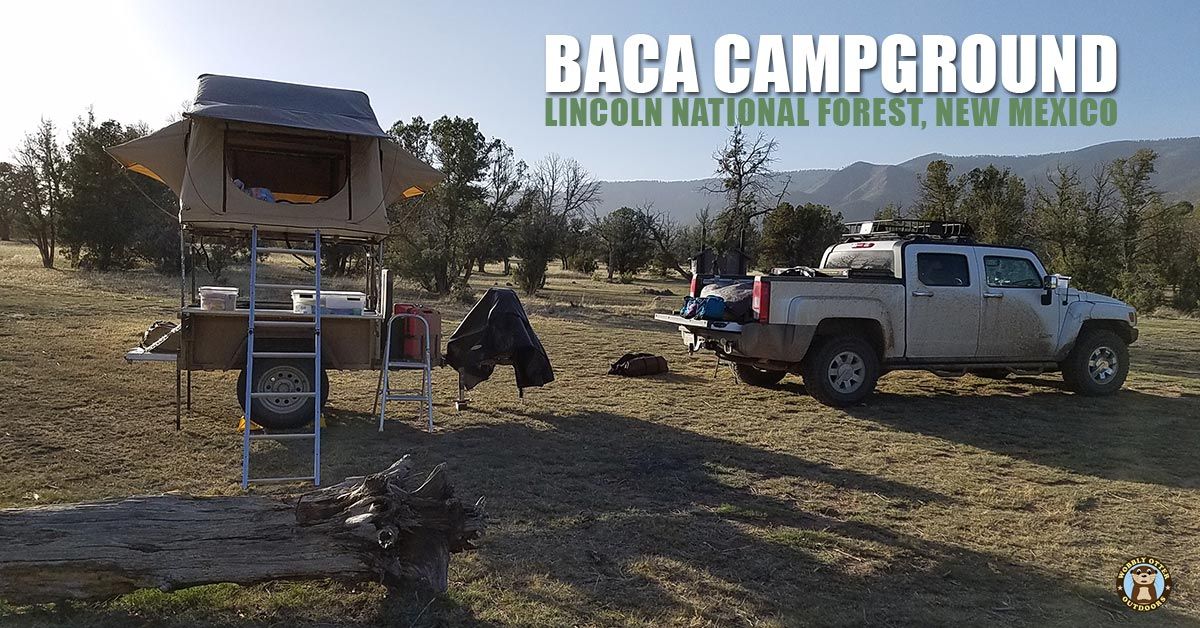 On this leg of our trip we see a healthy western diamondback rattlesnake, camp under the stars all alone, have morning coffee with the cattle and investigate the area at Baca Campground.
Checkout the video below to see our stay in Baca Campground in Lincoln National Forest of New Mexico.
Thank you for watching. We hope you'll subscribe to get the best Wobbly Otter adventures, how to's, and gear reviews delivered directly to you.
We travel from El Morro, NM to Baca Campground. While on the road in Lincoln National Forest, we pass a western diamondback rattlesnake sunning on the dirt road. It's a very healthy and heavy snake. He slowly slithers away. It's quite a sight to see.
Turns out we are the only ones in the campground. The evening brings a beautiful, clear starlit night. The elevation is 6,400 feet and the low for the evening is 51 degrees F. It's so peaceful we actually sleep in a little bit the next morning.
A few cows and their calves join us for morning coffee and tea. We explore the area finding what once must have been a lovely small shallow rock pond with waterfall. There is an amazing and huge, free-standing rock fireplace. We see what is easily the largest alligator juniper I have ever seen. There is a gorgeous and very tall ponderosa pine tree, so of course I have to smell its bark to enjoy that sweet butterscotch smell.
After a quick snack we finish packing up camp and head out. The next stop is Carlsbad Caverns National Park, NM. Ike and bouncy George continue to take us everywhere we ask them to go.
Amazon Affiliate Links to Some of Our Gear...
If you'd like to support Wobbly Otter Outdoors all you have to do is watch our videos. Okay, here are some other ways to support us too.
Disclosure: Some of the product links on this page are affiliate links, and at no additional cost to you, we may earn a small commission if you make a purchase after clicking through the link. By using these links you help support Wobbly Otter Outdoors. Thank you.