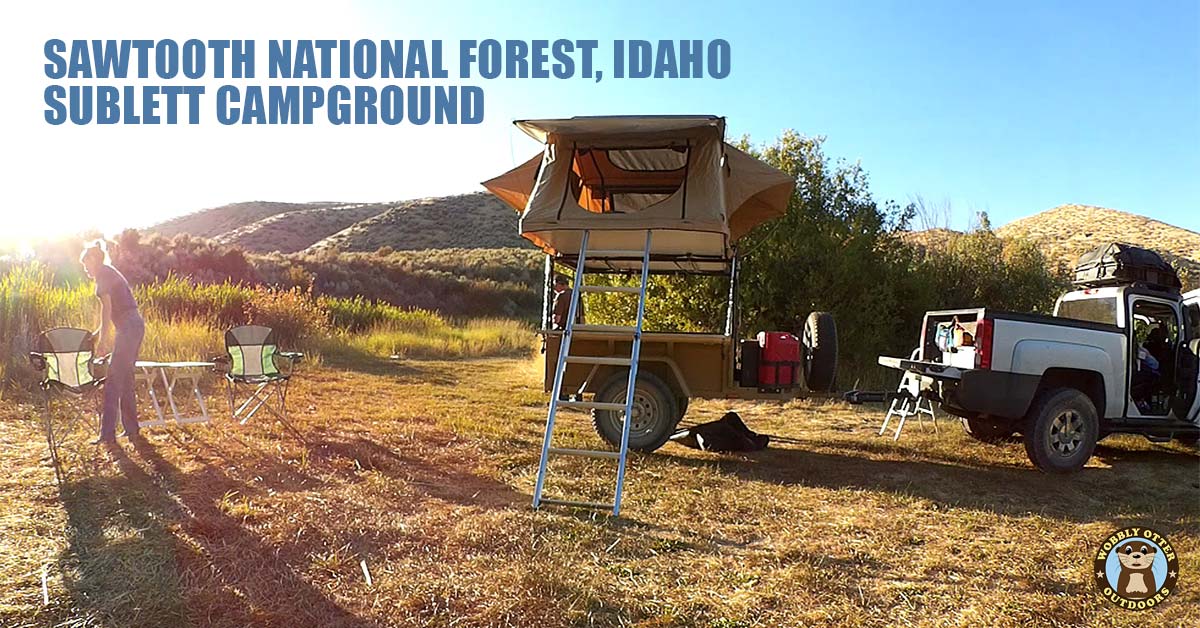 It feels like home with cattle grazing on the hillside, a lovely stream, and oh yeah, a moose sleeps near our tent!

Have a look at the video below to see our quick night's stay and morning in Sublett Campground in the Sawtooth National Forest of Idaho.
Thank you for watching. We hope you'll subscribe to get the best Wobbly Otter adventures, how to's, and gear reviews delivered directly to you.
The shadows are long when we arrive at Sublett Campground in the Sawtooth National Forest of Idaho. The elevation is 5,500 feet (1,676 meters).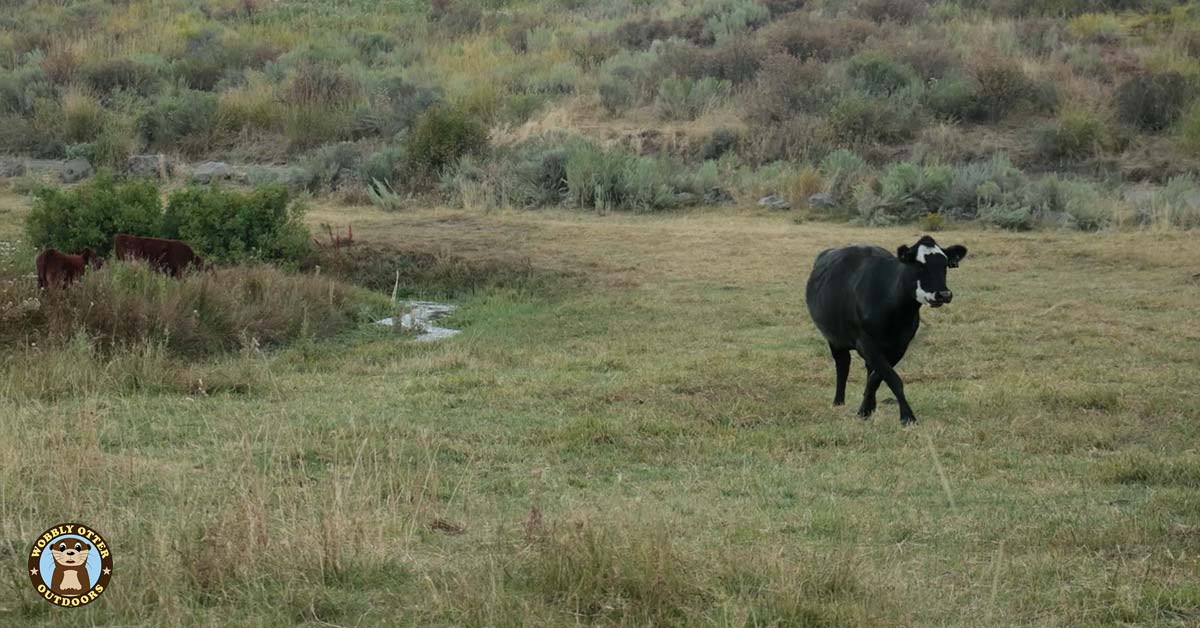 We set up camp and have supper while enjoying the company of cattle that are just outside the fence that is around the campground.
During the night we hear a large something rustling in the bushes.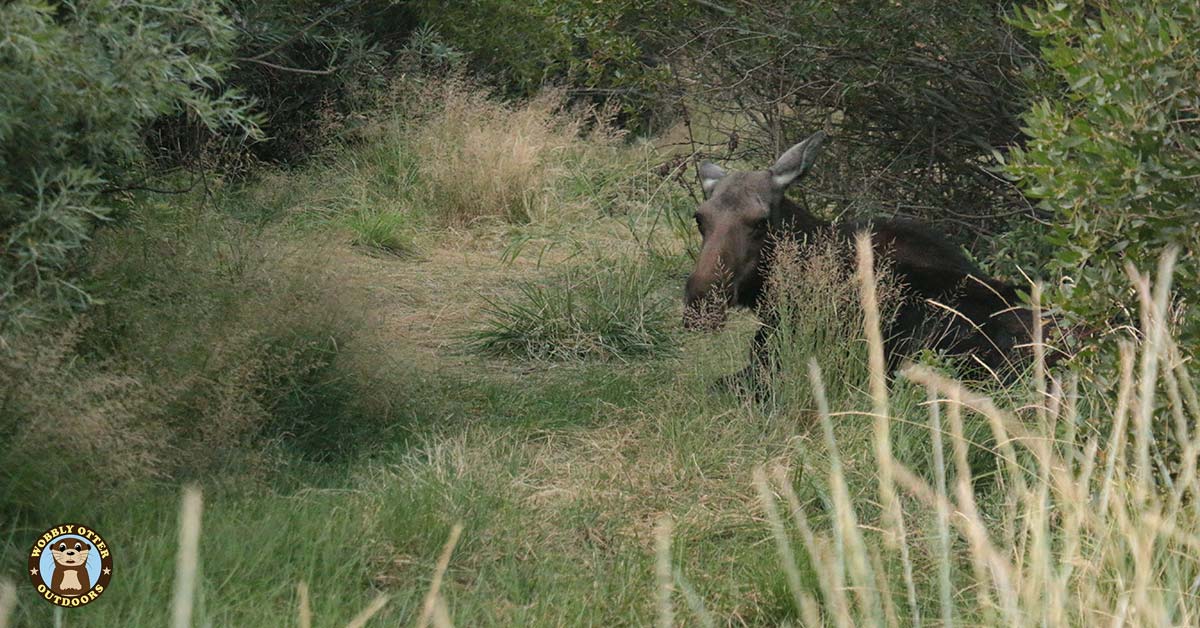 Next morning we discover a female moose bedded down on the other side of the bushes from our tent. The low temperature during the evening was 30 degrees F (-1 C).
Sublett Creek pleasantly gurgles along near the campground.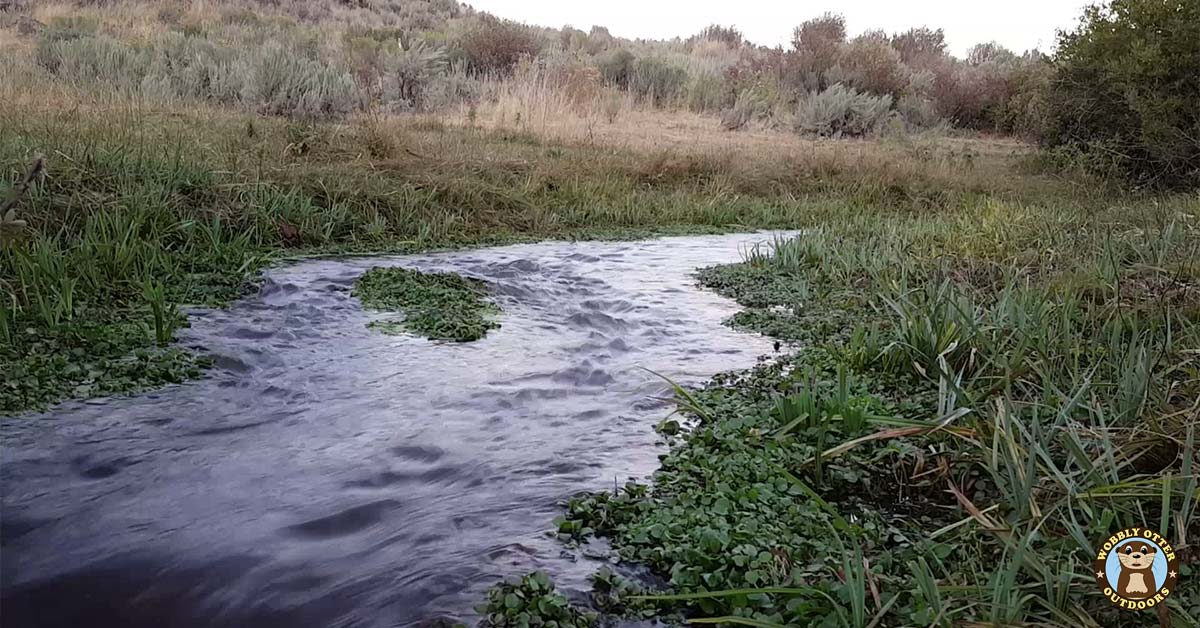 There is a sizeable spring nestled against the base of a hillside in the campground too.
The next stop is Utah.
Amazon Links to Some of the Gear We Use
WaterBrick Stackable Water Container, 3.5 Gallons: http://amzn.to/2h4wJWE
WaterBrick Spigot: http://amzn.to/2uEoHXM
Coleman Eventemp 3-Burner Propane Stove: http://amzn.to/2tOH5Qr
If you'd like to support Wobbly Otter Outdoors all you have to do is watch our videos. Okay, here are some other ways to support us too.
Disclosure: Some of the product links on this page are affiliate links, and at no additional cost to you, we may earn a small commission if you make a purchase after clicking through the link. By using these links you help support Wobbly Otter Outdoors. Thank you.