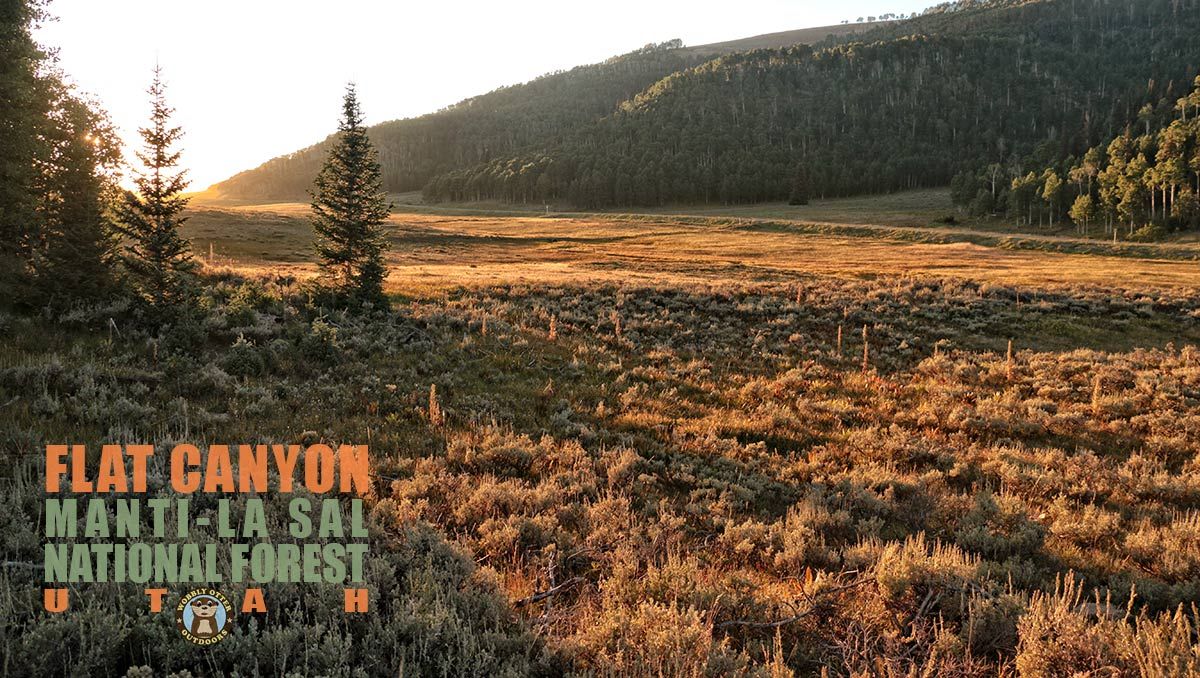 I will always remember the warm glow of the setting sun this night and in this incredible place. In this leg of our 23-day expedition, we travel from Idaho to Utah.

Check out the video below to experience this oh so amazing location.
Thank you for watching. We hope you'll subscribe to get the best Wobbly Otter adventures, how to's, and gear reviews delivered directly to you.
Though we have reservations to camp in Mountain View Campground at Scofield State Park, when we arrive, the campsites are so small that there isn't enough room to park both our pickup and the little Morris Mule trailer, which is only 11 feet (3.4 meters) long. We quickly decide to find a new destination. We look for a place within a 30-mile radius and discover Flat Canyon Campground. It turns out to be a perfect choice!
Flat Canyon is in the Manti-La Sal National Forest of Utah, and it is gorgeous! The Flat Canyon Campground sits high on a ridge (elevation is 8,670 feet; 2,643 meters) with the mountain side at its back and a spectacular view of Flat Canyon. Campsites are well spaced, and the vault toilet is well cared for and clean. Our National Forest Service does a grand job! Each campsite has a fire ring. There is water in the campground, though when we visited it wasn't in working order.
We have a one-pot pasta and chicken supper as dusk sets in and the wind dies down.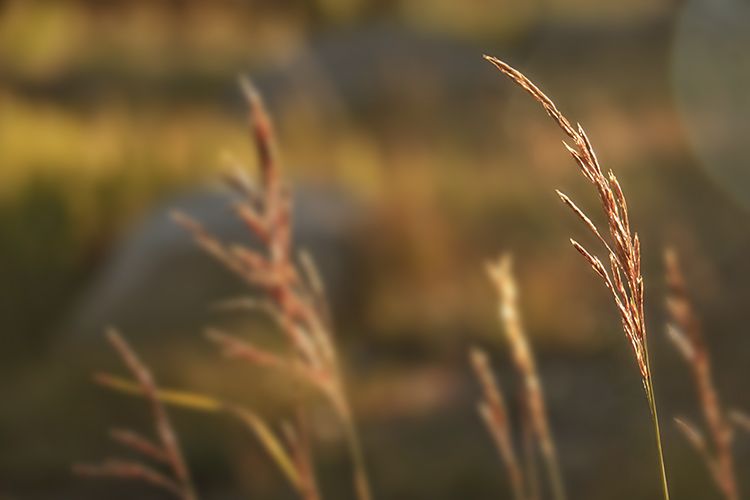 I will always remember the warm glow of the setting sun this night and in this incredible place. There are a nice variety of flowers and grasses and the occasional chipmunk; each looks spectacular in the amber light.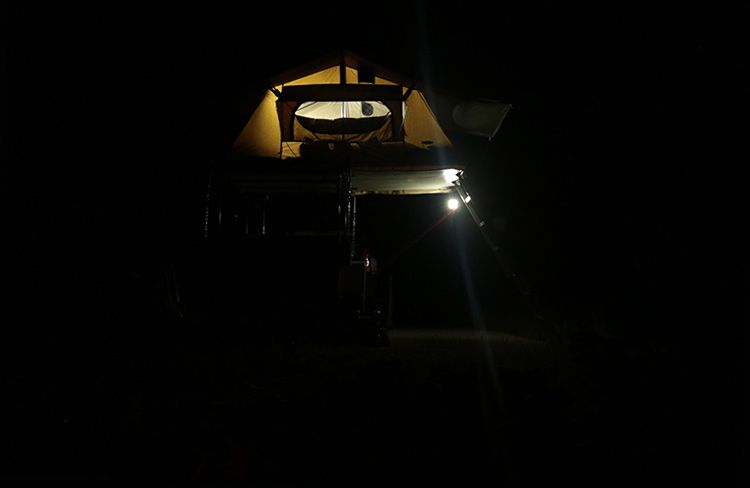 Darkness brings a good night's sleep in our little treehouse, aka the roof top tent. Temperatures dip down to a pleasant 45 degrees F (7 degrees C). Perfect sleeping bag weather.
The morning is pleasant and inviting. Sadly we must pack-up and continue our journey south. On the way out we see a gentleman on horseback with his three border collies herding sheep down Flat Canyon near the road. As if it couldn't get any better, this scene adds one more special moment to our brief time here. The dogs do a great job herding, and one of the three is a PUPPY learning the ropes - and learning well. Awww.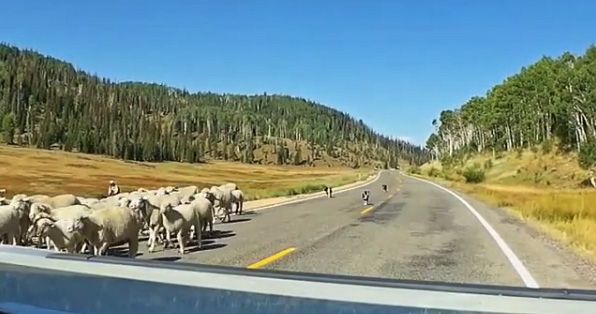 Traveling through Manti-La Sal National Forest, we stop off for a look-see of Huntington Creek. Beautiful foliage line it's winding banks and meandering rhythm. The Seeley Fire came through several years ago. In spite of that, the stand of trees is still the perfect backdrop to Huntington Creek.
I am in love with Utah now too!
Next stop is Mesa Verde National Park in Colorado.
Amazon Links to Some of the Gear We Use
Smittybilt Overlander Roof Top Tent #2783: http://amzn.to/2vCRv2O
Coleman Stainless Steel Mess Kit: http://amzn.to/2uR9yol
Coleman Eventemp 3-Burner Propane Stove: http://amzn.to/2tOH5Qr
Solo Scientific Fire Starter: http://amzn.to/2vKLLUN
If you'd like to support Wobbly Otter Outdoors all you have to do is watch our videos. Okay, here are some other ways to support us too.
Disclosure: Some of the product links on this page are affiliate links, and at no additional cost to you, we may earn a small commission if you make a purchase after clicking through the link. By using these links you help support Wobbly Otter Outdoors. Thank you.