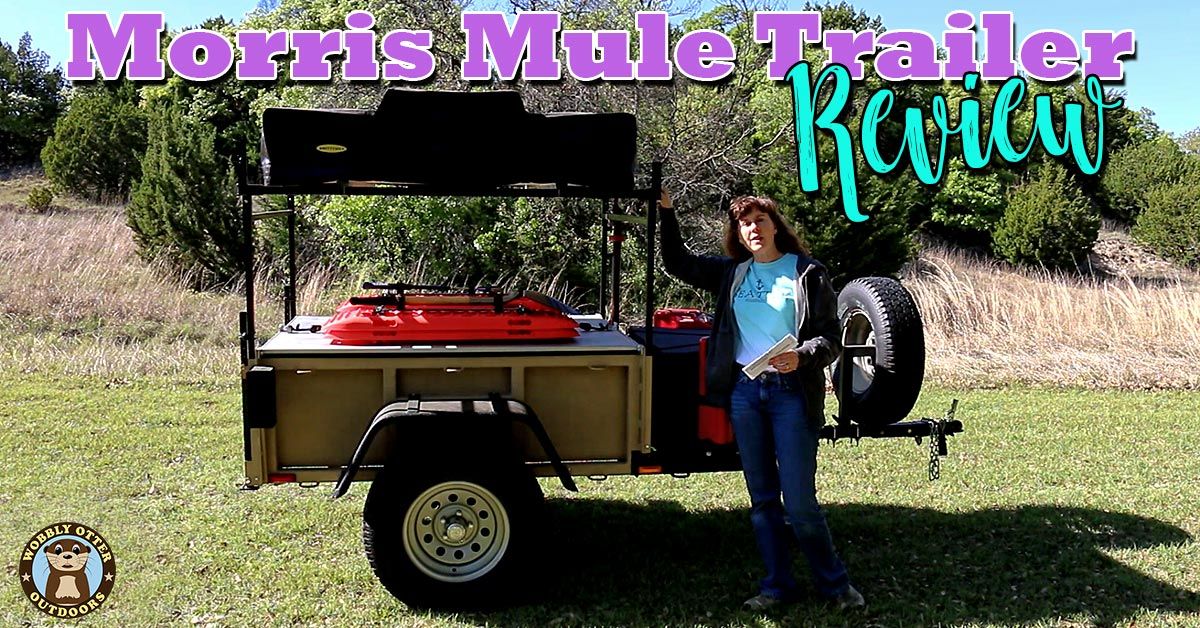 Now that our Morris Mule trailer (George) is all decked out, it's time for a full review.
In the video below we give you a full tour of our trail grade Morris Mule trailer including specifications, and also show you the gear we have added.
Thank you for watching. We hope you'll subscribe to get the best Wobbly Otter adventures, how to's, and gear reviews delivered directly to you.
Our Morris Mule trailer is in many of the videos that we make, so it's no surprise to hear that we like it. The little trailer is light, built like a tank, can carry a lot of gear, and it can go anywhere our truck can go. We couldn't be more pleased with it.

Following are a lot of links to more details about the trailer and to the gear we have added to it.
Gear We've Added to Our Morris Mule Trailer
Links To Our Morris Mule Trailer Videos & Blogs
This link will take you to a list of all the Morris Mule trailer related vlogs and blogs on this website.
Recovery Gear Added To Morris Mule Trailer: https://www.wobblyotteroutdoors.com/videos/108-xbull-recovery-boards-installed-on-morris-mule-trailer.html
If you'd like to support Wobbly Otter Outdoors all you have to do is watch our videos. Okay, here are some other ways to support us too.
Disclosure: Some of the product links above are affiliate links, and at no additional cost to you, we may earn a small commission if you make a purchase after clicking through the link. By using these links you help support Wobbly Otter Outdoors. Thank you.