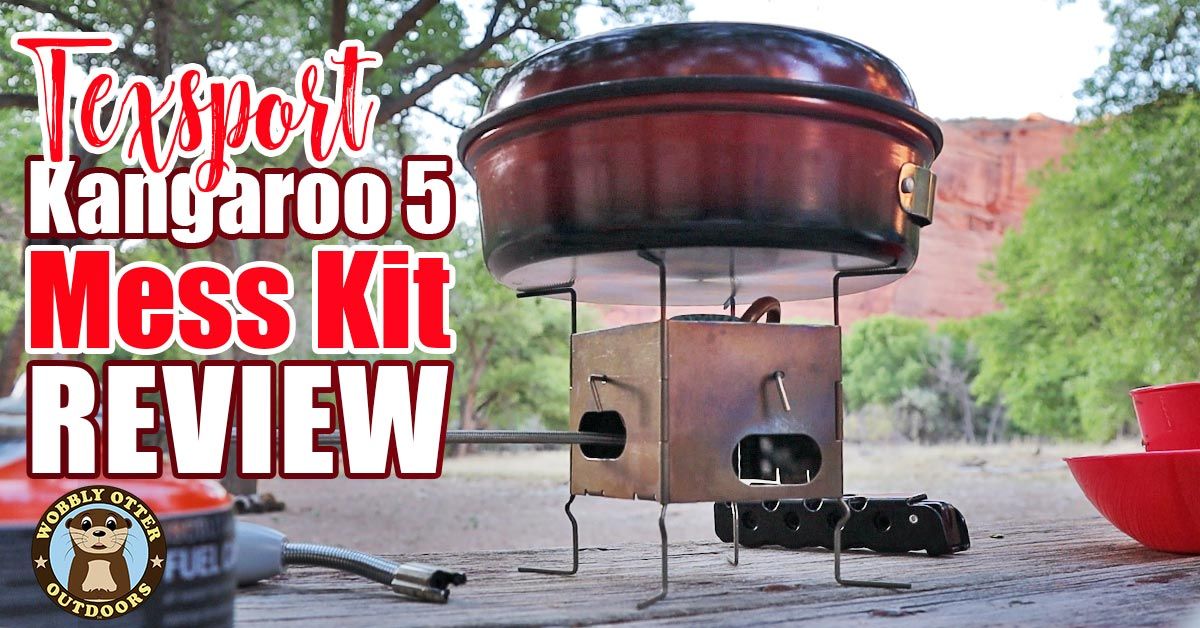 I'm currently carrying the Texsport Kangaroo 5 Mess Kit in my camp pack. I like it and here's why.
In the video below, we'll take a look at the mess kit, its specs, and why I've chosen it.
Thank you for watching. We hope you'll subscribe to get the best Wobbly Otter adventures, how to's, and gear reviews delivered directly to you.
The Texsport Kangaroo Mess Kit/Cook Set contains a pan, lid/frypan, bowl, 12 oz cup and a handle. The pan and its lid/frypan are made of aluminum with a nonstick coating on the interior surface. The pan and its lid are 8" wide. The pan easily holds 32 oz with lots of room to spare. The lid holds almost 32 oz when full to the top of the brim.
The reasons I like the Kangaroo Mess Kit are:
It has a nonstick coating so it's easy to clean.
It is much wider than it is tall, so it is stable when on small camp stove.
It has circular grooves on the bottom of the pan and the lid/frypan so it's not so slippy when used with a small camp stove.
Texsport Kangaroo Mess Kit on Amazon: https://amzn.to/2K34kKl
If you'd like to support Wobbly Otter Outdoors all you have to do is watch our videos. Okay, here are some other ways to support us too.
Disclosure: Some of the product links above are affiliate links, and at no additional cost to you, we may earn a small commission if you make a purchase after clicking through the link. By using these links you help support Wobbly Otter Outdoors. Thank you.