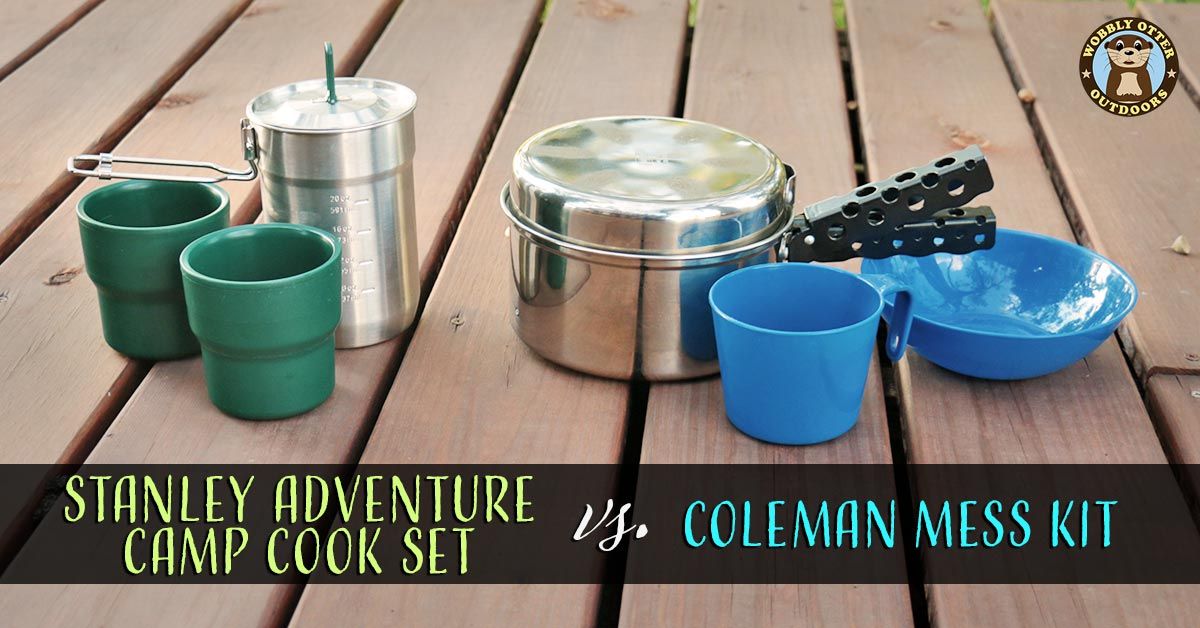 Viewer, Nial Harding asked me a question in the comments of "
" video on our YouTube channel... "
If you had to choose between the Stanley Adventure cook set and the Coleman mess kit which would you take? I'm asking because I'm doing a small motorcycle trip and have to cut down on the kit I'm taking. I'm leaning towards the Stanley cook set but at the same time see advantages to the Coleman mess kit?
"
It's such a great question. Sometimes it's hard to tell how items compare when looking at product photos on the internet.
In this video we take a look at the Coleman Mess Kit and the Stanley Adventure Camp Cook Set and see how they compare in size, features, specs and in the way we use them.
How Are They Similar
The containers/pots for each are stainless steel
The plastic items in each are BPA-free
Dishwasher safe
How Are They Different
For drinking, the two cups in the Stanley set are far superior to the one cup that comes with the Coleman set.
The pot in the Coleman kit is larger than the Stanley pot.
It is easier to see the measurement marks on the Stanley pot than it is the marks on the Coleman measuring cup.
The Coleman pot is wider and more stable.
The Stanley lid has a plastic tab on top. The Coleman lid is all metal.
Product Links
Coleman Mess Kit: https://amzn.to/2cfITKT
Stanley Adventure Camp Cook Set: https://amzn.to/2cajD5X
Firebox Stove: https://www.fireboxstove.com/
Disclosure: Some of the product links on this page are affiliate links, and at no additional cost to you, we may earn a small commission if you make a purchase after clicking through the link. By using these links you help support Wobbly Otter Outdoors. Thank you.