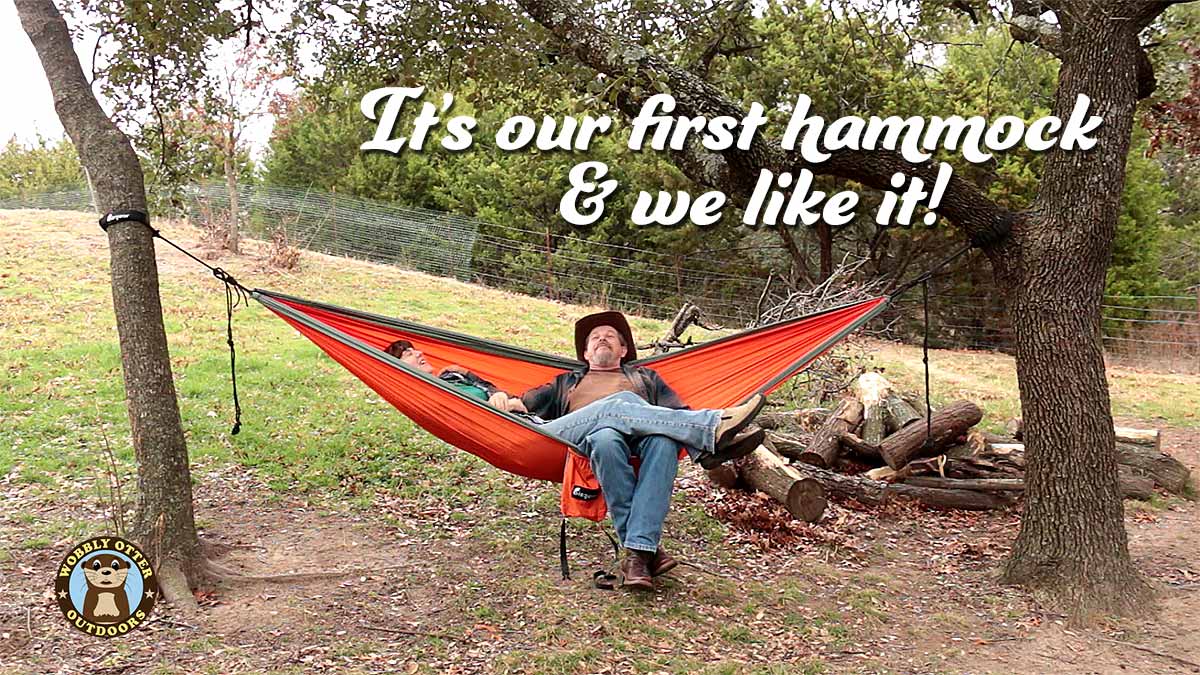 The folks at Bisgear must have liked the video review we did of the camp cookset that they sent to us previously, because they just shipped a double hammock to us for review also. How cool is that!?
In the video below we do a quick review of the hammock then set it up and test it out. We're even both in the hammock at the same time - with plenty of room.
Thank you for watching. Subscribe to get the best Wobbly Otter adventures, how to's, and gear reviews delivered directly to you.
Bill and I had discussed getting a hammock many times in the past. The types we had considered were rather bulky and we didn't think we would use it enough to justify the cost. When not in use it would be one more thing to store... yada, yada, yada.
This double hammock removes all those things that previously prevented us from getting a hammock.
The most obvious reason is that Bisgear sent it to us. Thank you, Bisgear.
Quick and easy to set up
Not bulky in the least and it comes with its own carrying/storage pouch that is sewn to the side of the hammock. There's no chance of loosing this storage bag.
Lightweight for its size. The hammock with carabiners, one on each end, and two tree straps weigh in at 36.5 ounces (2.28 pounds or 1.03 kg).
Compact size and light weight make it great for taking camping, backpacking and hiking.
Easy to store when not in use.
Good value for the price.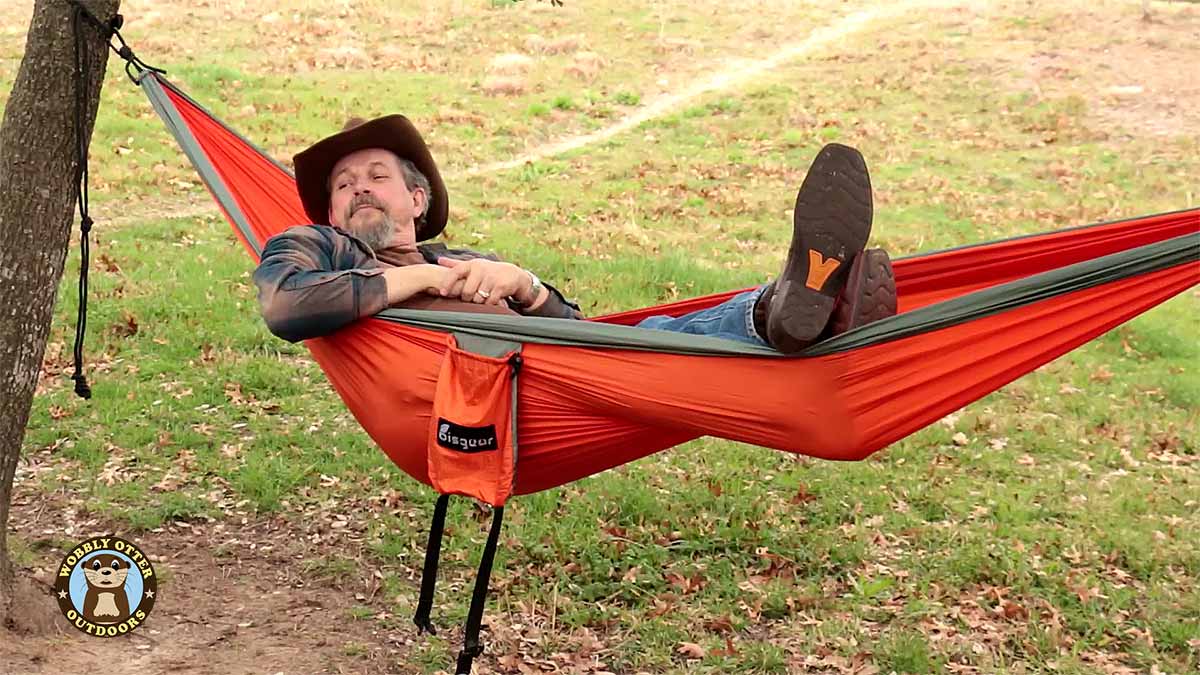 The best thing about this hammock is it's comfortable and fun. We had such a good time trying it out. We will definitely be taking it with us when we go on our camping and overlanding trips as well as using it when we're at home.
More Bisgear Double Hammock Specifications
Unfolded dimensions: 10 feet long x 6.7 feet wide (3.05 meters long x 2.04 meters wide)
Triple stiched seams
Built to support up to 500 pounds (227 kg)
Tested to support over 1,000 pounds (454 kg)
2 tree straps included. Each is about 4 feet long (1.22 meters long)
2 carabiners included. One is on each end of the hammock and used to attach to the tree straps
Hammock is made of 210T parachute nylon material: strong, durable, breathable, and quick-drying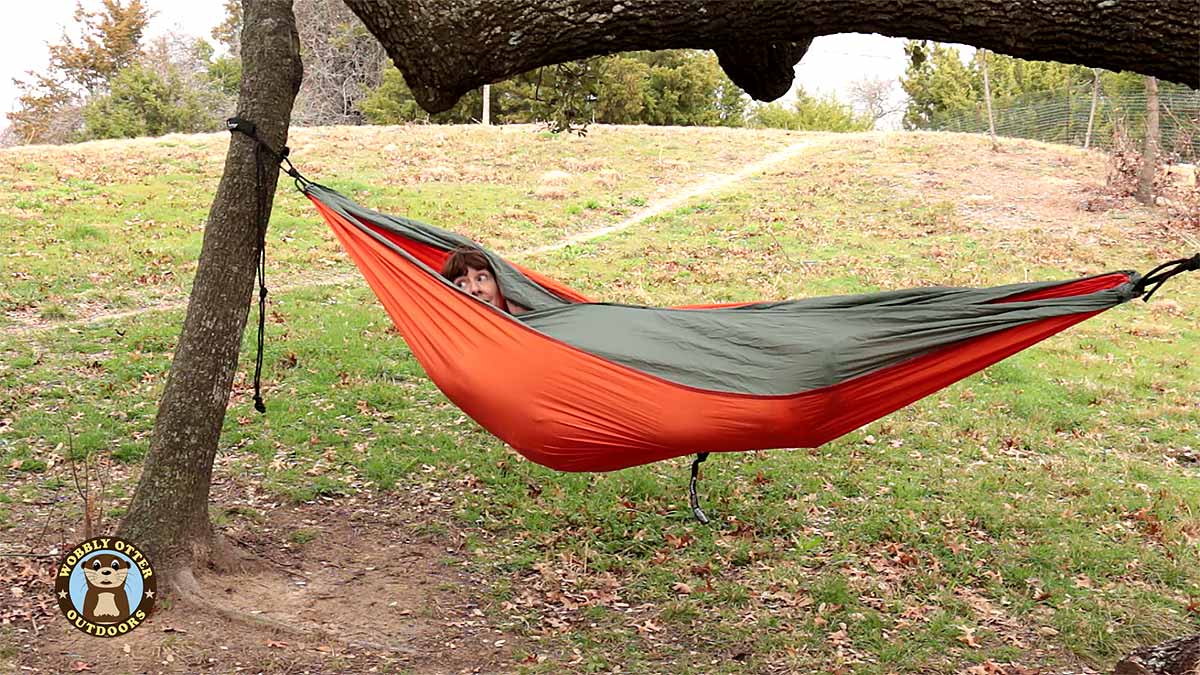 If you'd like to support Wobbly Otter Outdoors all you have to do is watch our videos. Okay, here are some other ways to support us too.
Disclosure: Some of the product links on this page are affiliate links, and at no additional cost to you, we may earn a small commission if you make a purchase after clicking through the link. By using these links you help support Wobbly Otter Outdoors. Thank you.