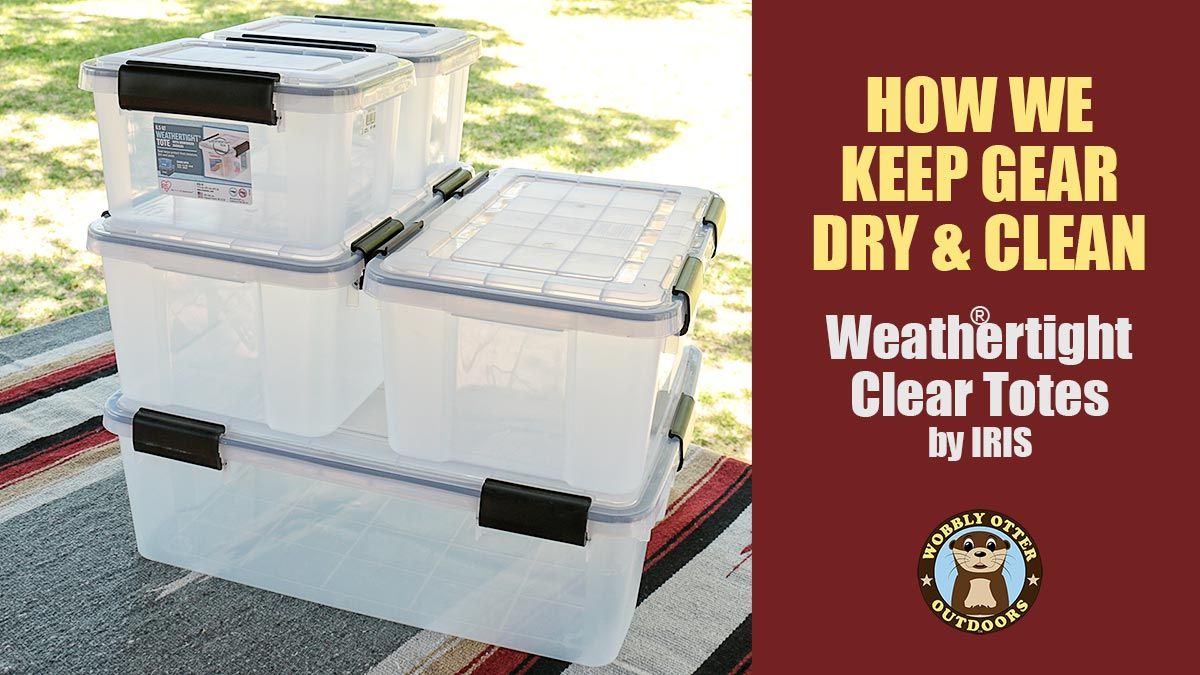 A frequent question we have been asked is just how waterproof is the Morris Mule trailer.
The short answer is, the Morris Mule trailer isn't waterproof, however, it does have seal around the top of the bed and a nice tongue in groove closure of the top doors that keep out a lot of the water and dust. In this video you'll see the gaskets that are in place on the trailer and the areas that don't have any gaskets.
Thank you for watching. Subscribe to get the best Wobbly Otter adventures, how to's, and gear reviews delivered directly to you.
Since the Morris Mule trailer doesn't have a waterproof seal, we looked for containers that do. That's when we discovered, Weathertight® Clear Totes made by Iris. We primarily use three sizes because they are made to stack well with one another. These containers have worked out really well for us and we've only had a couple of casualties so far.
Weathertight® Totes on Iris website: https://www.shopirisusa.com/catalogsearch/result/?cat=0&q=Weathertight%C2%AE
Weathertight® Totes on The Container Store website: https://www.containerstore.com/s?source=form&q=weathertight+tote&submit=

If you'd like to support Wobbly Otter Outdoors all you have to do is watch our videos. Okay, here are some other ways to support us too.
Disclosure: Some of the product links on this page are affiliate links, and at no additional cost to you, we may earn a small commission if you make a purchase after clicking through the link. By using these links you help support Wobbly Otter Outdoors. Thank you.