On our recent road trip, we camped at Little Goose Campground in the Bighorn Mountains of Wyoming. The campground is beautiful and something of a challenge to reach. The last two miles of unmaintained road will make you appreciate four wheel drive.
We reached our campsite with plenty of daylight left. Little Goose Creek runs swift, clear and about two feet deep. I couldn't resist taking our rig across just for the heck of it.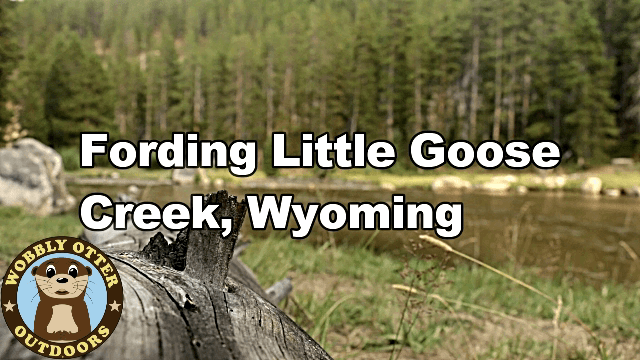 While crossing the river the first time, I went a little bit too fast and bounced our trailer off a rock in the stream bed. Twice actually. That caused the trailer to jump up into the air and almost overturn.
If you'd like to support Wobbly Otter Outdoors all you have to do is watch our videos. Okay, here are some other ways to support us too.
Disclosure: Some of the product links on this page are affiliate links, and at no additional cost to you, we may earn a small commission if you make a purchase after clicking through the link. By using these links you help support Wobbly Otter Outdoors. Thank you.