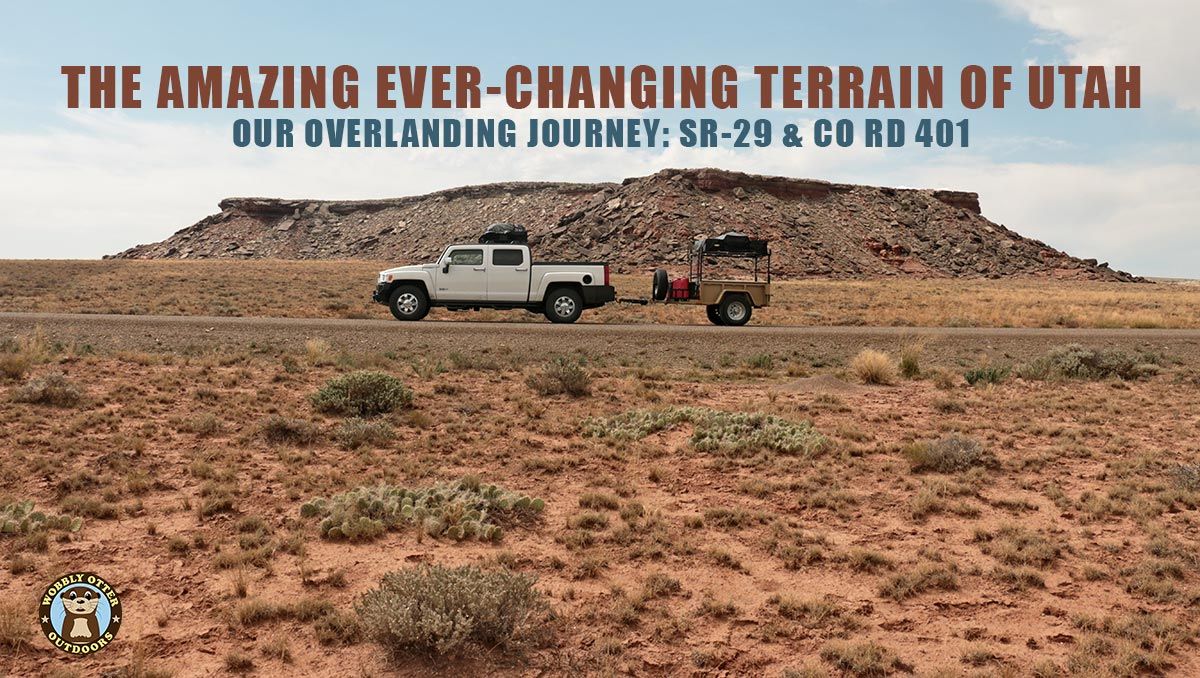 If you like dirt, giant rocks, mountains and fascinating ever-changing terrain then you'll like this video.
Have a look at the video below to see some amazing Utah landscapes.
Thank you for watching. We hope you'll subscribe to get the best Wobbly Otter adventures, how to's, and gear reviews delivered directly to you.
After leaving Flat Canyon of Utah, the plan is to take larger roads so that we arrive at Mesa Verde National Park as early as possible. Then we realize we're in Utah, an overlanding mecca.
The change of route takes us south and ever so slightly west near the community of Ephraim, Utah. We head due east on Utah's SR-29 and Co Rd 401. 401 is also called Green River Cutoff Road and it intersects with Hwy 191.
Today's overlanding covers approximately 96 miles and takes about 3 hours and 44 minutes to complete.
Starting out the dirt/gravel road is pretty smooth and were are crusing along at 45 mph. That changes. The road becomes more rough and our travel speed slows. There is evidence of recent rain in some areas with water standing in road-side ditches.
Some of the colors of the landscape are almost unimagineable. There are red hills and green hills. The color of the road itself changes often, being sometimes light grey, tan, brown and red.
Incredible dramatic terrain and scene changes are frequent yet somehow it all blends together. We encounter everything from soft smooth sand to huge bolders precariously balanced on the hillsides above the road.
This overlanding experience is one of the highlights of the trip and we are so ready to return to Utah for more.
If you'd like to support Wobbly Otter Outdoors all you have to do is watch our videos. Okay, here are some other ways to support us too.
Disclosure: Some of the product links on this page are affiliate links, and at no additional cost to you, we may earn a small commission if you make a purchase after clicking through the link. By using these links you help support Wobbly Otter Outdoors. Thank you.