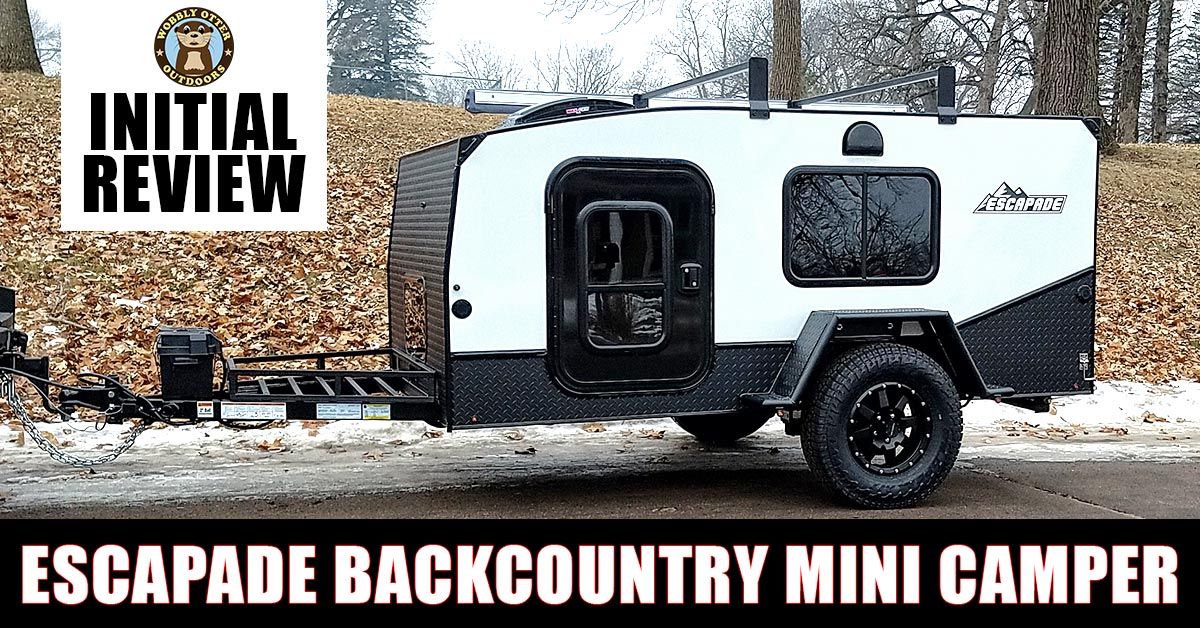 After researching a lot of small, off-road campers we have chosen to purchase the Escapade Backcountry. This is our intial review of this very cool little camper.
In the video below, we show you ALL around the Escapade Backcountry.
The Escapade Backcountry camper box is 5.5' wide by 10' long. It comes with 3,500 lb Timbren axle-less suspension, 17" ground clearance, queen-size mattress in the cabin, and galley space with shelves in the back.
It's built in Dassel, Minnesota and we make the 1,050 mile trip to pick it up. We love it! Let us know what you think!
Escapade Campers is rapidly adding and adapting otions. Please check out their website for the latest models and options: www.EscapadeCampers.com
PRODUCTS IN THIS VIDEO
If you'd like to support Wobbly Otter Outdoors all you have to do is watch our videos. Okay, here are some other ways to support us too.
Disclosure: Some of the product links on this page are affiliate links, and at no additional cost to you, we may earn a small commission if you make a purchase after clicking through the link. By using these links you help support Wobbly Otter Outdoors. Thank you.