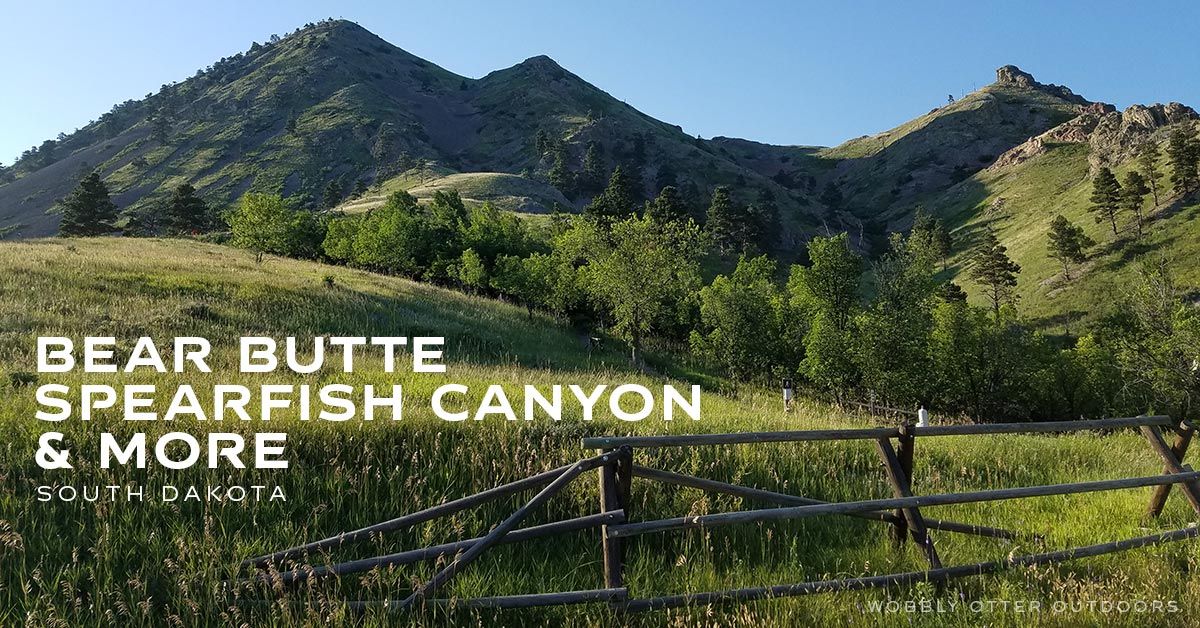 Today we see all and experience all of these amazing sights...Spearfish Canyon, Bridal Veil Falls, Community Caves and Bear Butte.
Check out the video below to join us on the trip.
Thank you for watching. We hope you'll subscribe to get the best Wobbly Otter adventures, how to's, and gear reviews delivered directly to you.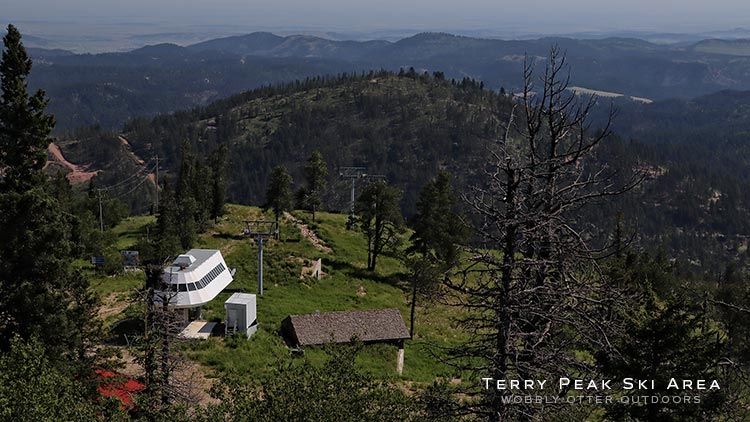 On the way to Spearfish Canyon, we stop by Terry Peak Ski Area, elevation 7,064 feet (2,153 meters).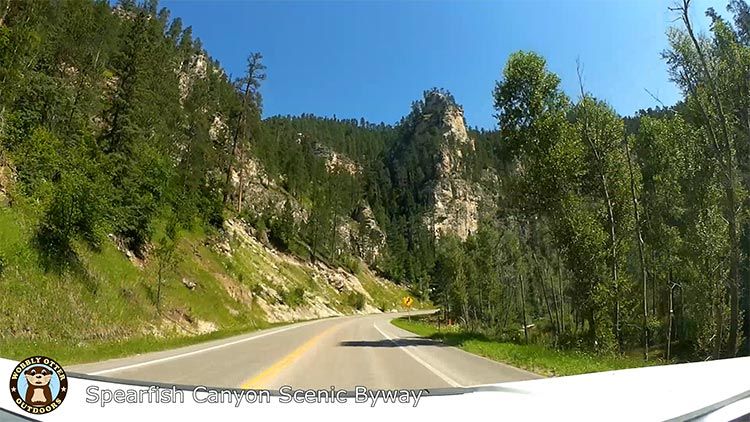 Spearfish Canyon Scenic Byway is 19 miles along US Hwy 14A. There are occassional paved pull-off areas for parking by the road.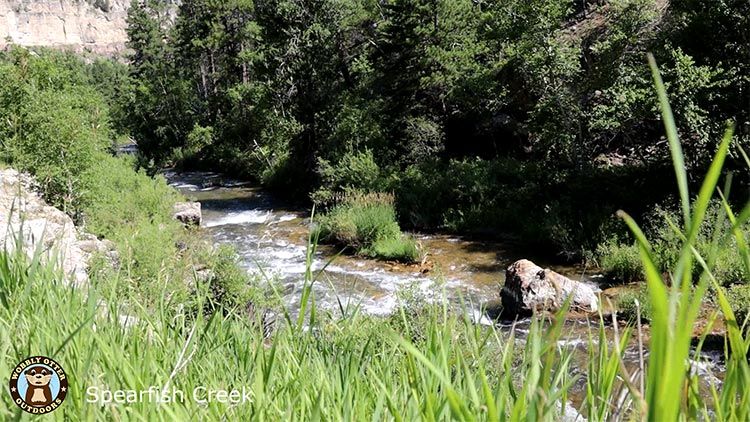 Limestone cliffs line the sides of the canyon and Spearfish Creek flows alongside the road.
All of the Corvettes we are seeing are a part of the Black Hills Corvette Classic. It is an annual event with over 400 Corvettes that start on the eastern side of South Dakota in Sioux Falls and caravan west to Spearfish, SD.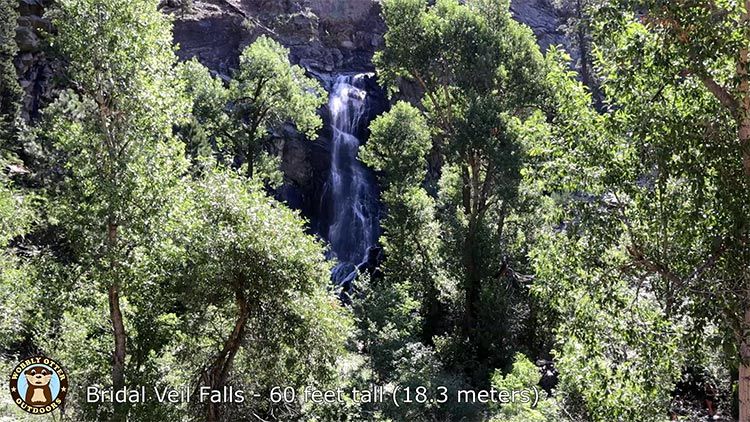 Bridal Veil Falls is a 60-foot waterfall (18.3 meters) and has a nice viewing deck.
Community Caves Trail
Community Caves Trail is also called Wildcat Caverns. Part of the trail's allure is that it is not easy to find because there are no trail markings. Initially we were looking for it on the wrong side of the road.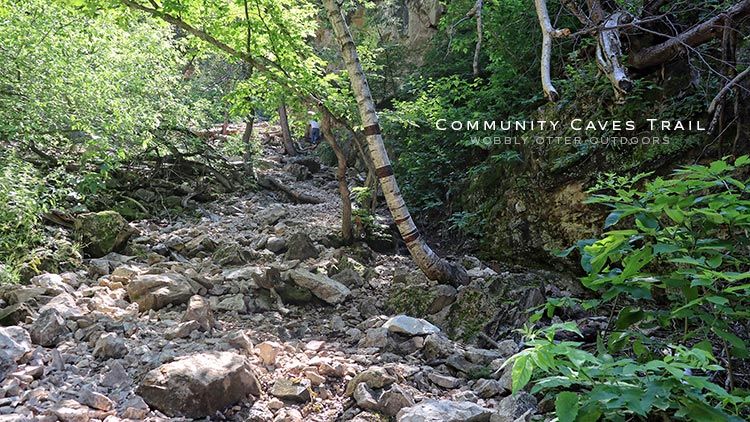 Community Caves and its trail are on the east side of the highway. Community Caves Trail is a very short, very vertical hike of 0.6 miles (about 1 kilometer), with an elevation gain of 180 feet (55 meters). The first little bit of the trail is on nearly level ground. You will cross a stream using the make-shift foot bridge.
The mostly up part of the trail starts shortly after crossing the stream. While AllTrails lists the elevation gain at 180 feet. It feels like more than that! Challenges on the trail are the loose rocks and the tiny stream that runs down the trail in some places. The caves and their small waterfall are interesting to see.
Bear Butte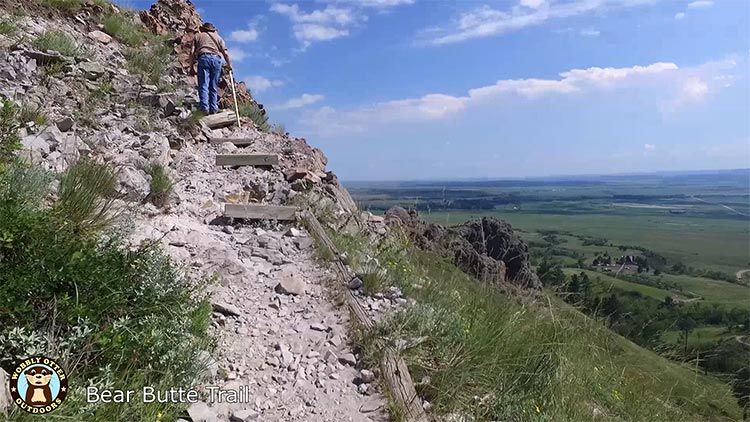 Bear Butte State Park is in far west South Dakota, just north of Sturgis. Bear Butte is not a butte - it is a laccolith. It is magma that pushed the earth's crust upward but did not break through to the surface. Bear Butte Trail is 2 miles long with an elevation gain of 1,000 feet (305 meters) to the 4,426-foot (343-meter) summit.
If you'd like to support Wobbly Otter Outdoors all you have to do is watch our videos. Okay, here are some other ways to support us too.
Note: Some of the product links on this page are affiliate links, and at no additional cost to you, we may earn a small commission if you make a purchase after clicking through the link. As an Amazon Associate we earn from qualifying purchases. By using these links you help support Wobbly Otter Outdoors. Thank you.