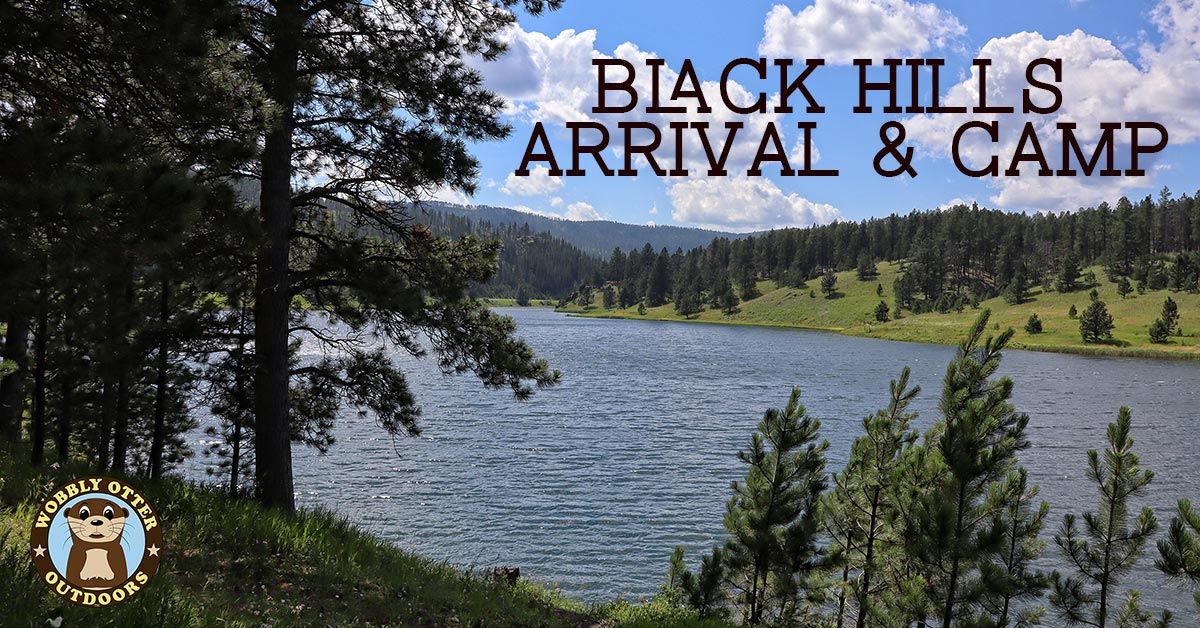 We're just getting started. This is the first of our videos about our adventures in the Black Hills of South Dakota.
Join us in the video on arrival day and the day after as we set up camp, explore, eat and enjoy a pleasant thunderstorm.
Thank you for watching. We hope you'll subscribe to get the best Wobbly Otter adventures, how to's, and gear reviews delivered directly to you.
We are camped beside a lovely stream with a name that doesn't do it justice - Ditch Creek. We're in the Black Hills National Forest and staying in the Ditch Creek Campground. Ditch Creek Campground has 13 camp sites.
The Black Hills are an isolated mountain range in western South Dakota that extend into far eastern Wyoming.
Black Hills is the translation of the Lakota name given to the hills, because of the hills dark appearance from a distance.
Black Elk Peak is the highest summit in the Black Hills at 7,244 feet (2,208 meters).
In the video we explore the beautiful area around camp and... You'll see a huge broken log across the creek. I thought it would be a great idea to work my way out onto that log to get footage of the upstream waterfall. Let's just say I got a little wet, muddy, a little scrapped up, and a little embarrassed. I did save the camera. It only had few drops of water on it.
More Information
Ditch Creek Campground on the US Forest Service website: https://www.fs.usda.gov/recarea/blackhills/recarea/?recid=26103
GEAR WE USE IN THIS VIDEO
Natural Olive Wood Cutting Board: https://amzn.to/2IGRIcb
Folding Firebox Stove: https://amzn.to/2pIhIv3
10" GSI Outdoors Pinnacle Frypan: https://amzn.to/2pHg2lO
Bamber Wooden Spatula: https://amzn.to/2RwN1Ws
7" Damascus Santoku Knife w/Leather Sheath: https://amzn.to/2pE2WFF
Browning Privacy Shelter (our shower): https://amzn.to/2pHb4oW
6' x 9' Canvas Drop Cloth (to protect & help tent mattress last): https://amzn.to/2y5oW12
Toaks Tongs Set (splits out into fork and spoon): https://amzn.to/2zW5pBj
Smittybilt Overlander Roof Top Tent: https://amzn.to/2pEScqP
If you'd like to support Wobbly Otter Outdoors all you have to do is watch our videos. Okay, here are some other ways to support us too.
Note: Some of the product links on this page are affiliate links, and at no additional cost to you, we may earn a small commission if you make a purchase after clicking through the link. As an Amazon Associate we earn from qualifying purchases. By using these links you help support Wobbly Otter Outdoors. Thank you.