One of the camping spots on our first expedition to the Pacific Northwest was Gold Rush Campground in Lolo National Forest, near Thompson Falls, Montana. The campground is thickly forested with incredibly tall trees and lots of underbrush.
Saying we were excited to be there is an understatement. You see, instead of our usual routine of staying one night then packing up and leaving the next morning, we chose to stay for two nights and enjoy a full day of exploring. It felt positively decadent.
We spent the morning exploring Thompson Falls then returned to camp. As we were getting our gear together to explore Lolo National Forest, two young ladies sporting really big smiles drove up. They said, "We saw your tent in the trees and just had to drive in for a closer look!" They visited briefly then went on their merry way.
We didn't know that our tent was visible from the road because we hadn't been up that way yet. The National Forest Service road that goes to the campground also continues and goes up into the mountains. That afternoon we used that road to go exploring in the forest. On the way back we made a point to look and see if we could see our rooftop tent from the road. Sure enough, we could. No wonder the girls were smiling so much. The tent was so cute up in the air. It looked like a little tree house in the forest. We had to smile too... and take its picture!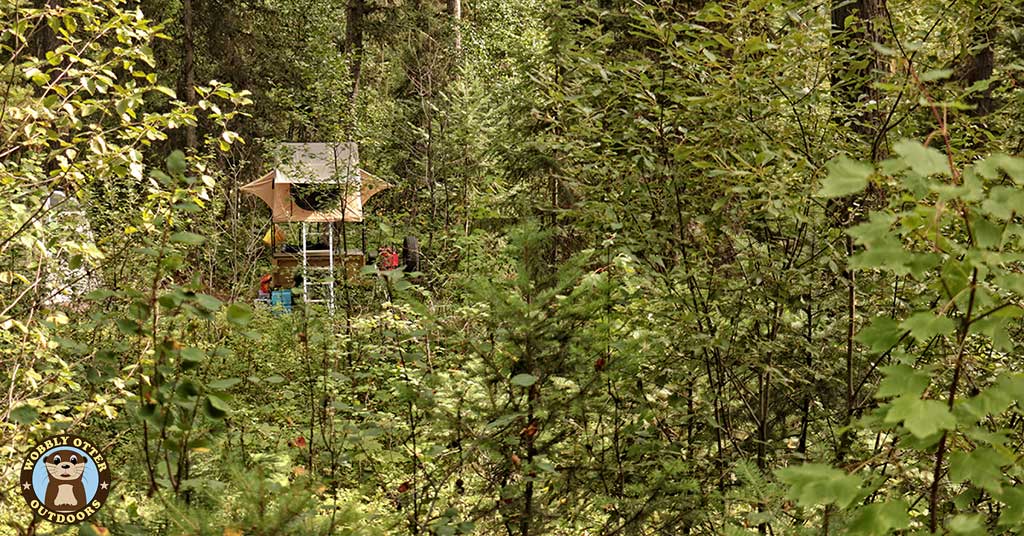 If you'd like to support Wobbly Otter Outdoors all you have to do is watch our videos. Okay, here are some other ways to support us too.
Disclosure: Some of the product links on this page are affiliate links, and at no additional cost to you, we may earn a small commission if you make a purchase after clicking through the link. By using these links you help support Wobbly Otter Outdoors. Thank you.