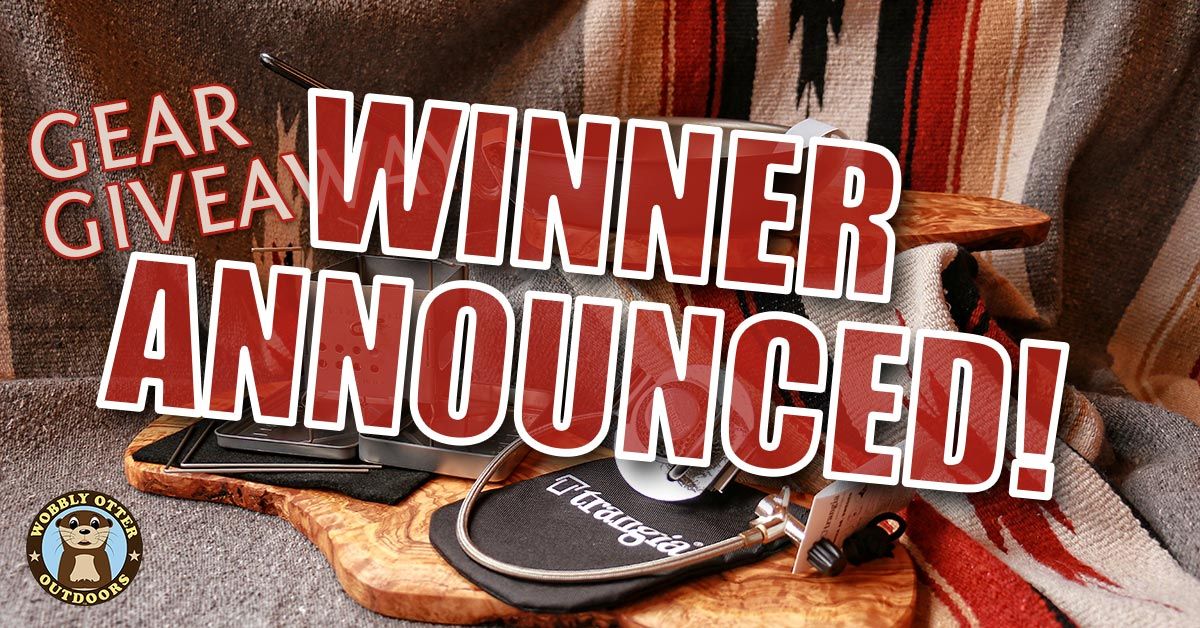 Congratulations to Preston T for winning the giveaway. The purpose of this giveaway is to say thank you to all who watch our videos and subscribe to our Wobbly Otter Outdoors YouTube channel.
The winner of the giveaway is announced in the video directly below.
The winner was randomly selected from those who left a comment on the giveaway video directly on YouTube.
The giveaway was kicked-off in the video below.
Thank you for watching. We hope you'll subscribe to get the best Wobbly Otter adventures, how to's, and gear reviews delivered directly to you.
The winner (Preston T) received a new 8" GSI Outdoors Pinnacle Frypan (with folding handle). It's made of hard anodized aluminum with non-stick Teflon Radiance technology cooking surface. It's made, tested and approved expressly for campware use. (A $25 value.)
Because the winner is a subscriber of our Wobbly Otter Outdoors YouTube channel, he ALSO received a new stainless steel, Gen2 Folding Firebox Nano Ultralight Backpacking Stove and X-Case Kit with carbon felt and L pins. AND... a new Trangia gas burner. (The Nano stove and Trangia burner are an additional $115 value.)
A link to each product is below so that you may read more about them.
Entry Deadline and Selection Information
The winner was selected after 5:00 pm (CST - Central Standard Time), Saturday, February 24, 2018. At that time, we looked in the winner's list of YouTube channels that they are subscribed to and saw that Wobbly Otter Outdoors is there.
Product & Information Links
8" GSI Oudoors Pinnacle Frypan on Amazon: http://amzn.to/2HmAOyB
About Pinnacle product line on GSI Outdoors: http://www.gsioutdoors.com/explore/pinnacle.html
Firebox Nano on Firebox website: http://www.fireboxstove.com/combo-kits/3-inch-folding-firebox-nano
Trangia gas burner on Amazon: http://amzn.to/2szu50V
If you'd like to support Wobbly Otter Outdoors all you have to do is watch our videos. Okay, here are some other ways to support us too.
Disclosure: Some of the product links on this page are affiliate links, and at no additional cost to you, we may earn a small commission if you make a purchase after clicking through the link. By using these links you help support Wobbly Otter Outdoors. Thank you.