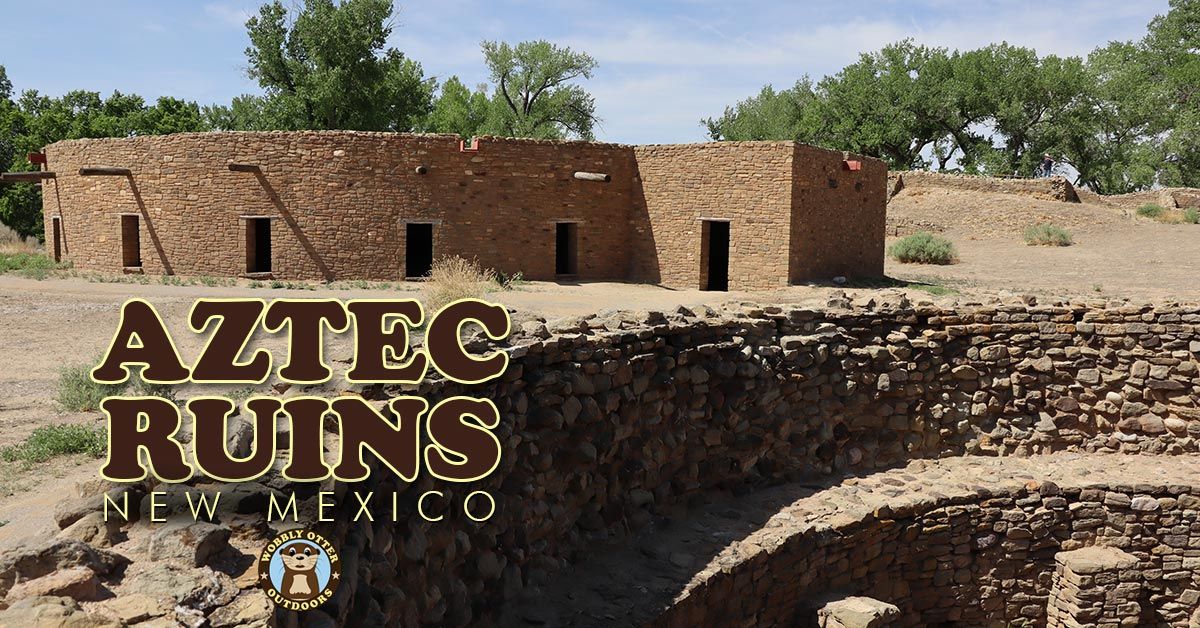 Aztec Ruins National Monument is located in far northwest New Mexico in the city of Aztec. We visit in May.
The Aztec did not live here. The ancestral Puebloans lived here from the late 1,000s to the late 1200's. The West Ruin has been excavated; the East Ruin has not. The architecture of Aztec is similar to that of the Chaca Canyon Pueblos.
See Aztec ruins along with us in the video below.
Thank you for watching. We hope you'll subscribe to get the best Wobbly Otter adventures, how to's, and gear reviews delivered directly to you.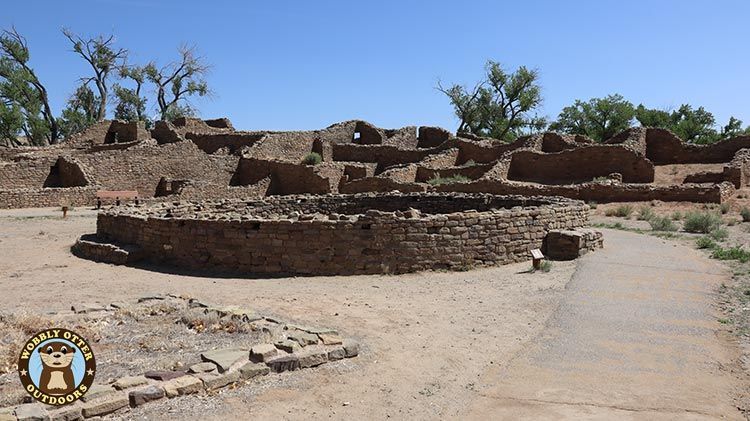 The West Ruin great house was 3 stories tall, had over 500 rooms, a plaza and many kivas, including a great kiva.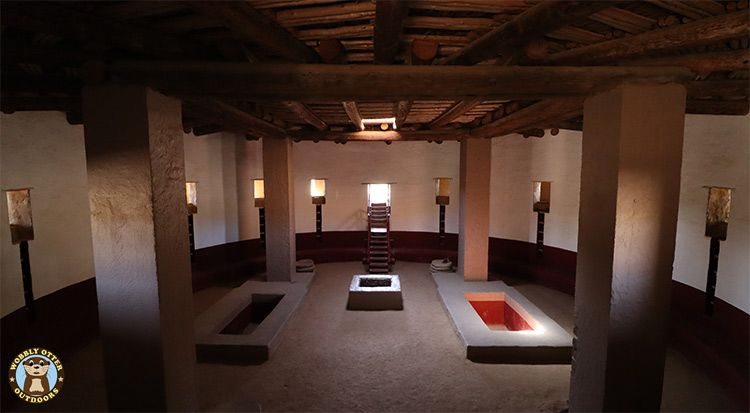 The great kiva was reconstructed in the 1930s. The reconstructed great kiva (pictured above) is absolutely stunning!
Great kivas were public buildings that served as the religious and ceremonial center of the community. Common features of great kivas are: a central fire pit, four pillars and floor vaults.
Informational Links
Aztec Ruins, National Park Service Website: https://www.nps.gov/azru/index.htm
Aztect Ruins National Monument on Wikipedia: https://en.wikipedia.org/wiki/Aztec_Ruins_National_Monument
If you'd like to support Wobbly Otter Outdoors all you have to do is watch our videos. Okay, here are some other ways to support us too.
Some Gear We Use
Note: Some of the product links on this page are affiliate links, and at no additional cost to you, we may earn a small commission if you make a purchase after clicking through the link. By using these links you help support Wobbly Otter Outdoors. Thank you.