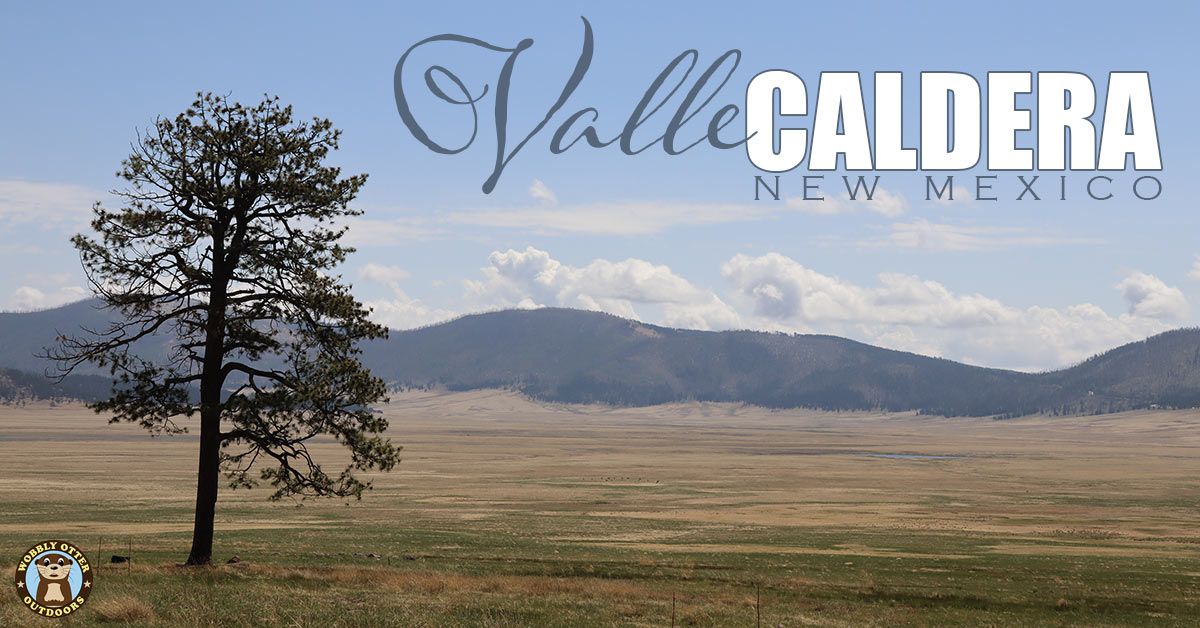 The scenery and wildlife of Valles Caldera National Preserve are spectacular. Valles Caldera is also known as the Jemez Caldera and is located in north, central New Mexico. It's highest peak is Rendondo Peak with an elevation of 11,253 feet (3,430 meters).
Come exploring with us in the video below...
Thank you for watching. We hope you'll subscribe to get the best Wobbly Otter adventures, how to's, and gear reviews delivered directly to you.
The caldera is 13.7 miles (22 kilometers) wide and was created when a supervolcano erupted about 1.25 million years ago. It's in the Rio Grande Rift and the Jemez Lineament, and its latest eruption was 50,000-60,000 BP.
Valles Caldera National Preserve was created in July of 2000 and is 89,216 acres (361 sq km) in size.
During our visit in May, the Elk herd is far out in the caldera valley, about a mile away from the backcountry road. (Yes, they look a lot like dots.) As we watch them we notice that there are sentries - individual elk that are stationed far on the perimeter of the herd. At one point there are two predators that a cow elk is chasing away from her calf. Soon, three more elk arrive to help chase the predators away. The cow elk and her calf make their way back to the herd.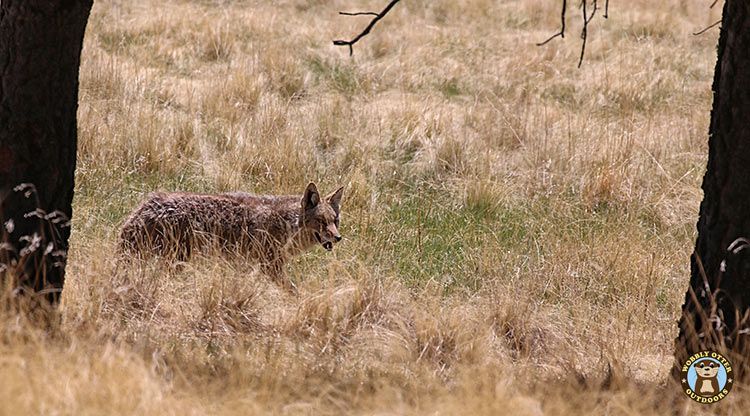 We purchased a backcountry permit and it was so worth it! We enjoyed the pleasure of getting to observe several coyotes (pictured above) in different locations. They listen and hear something just under the surface of the ground then dig it up and eat it.
There is a daily limit to the number of backcountry permits. At the time of our visit, permits are required for vehicle and horseback access. A permit is not needed if accessing the backcountry on foot, mountain bike, skis or snowshoes.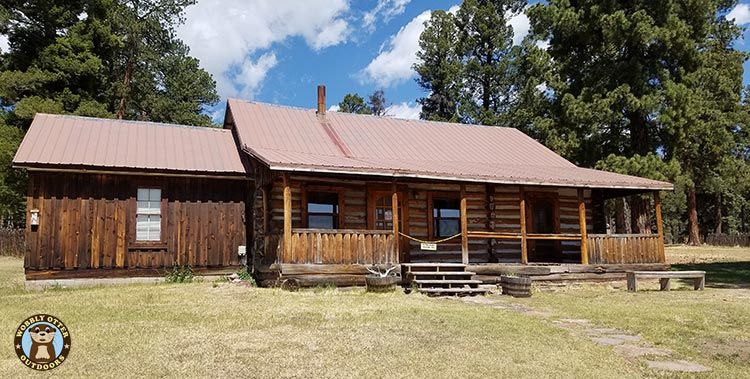 The caldera was one of the filming locations for the TV series, "Longmire." Pictured above is "Walt Longmire's cabin."
A week after our visit, backcountry access was closed due to forest fires. Be sure to check the National Park Service website before going, for alerts and access information.
More Information
If you'd like to support Wobbly Otter Outdoors all you have to do is watch our videos. Okay, here are some other ways to support us too.
Note: Some of the product links on this page are affiliate links, and at no additional cost to you, we may earn a small commission if you make a purchase after clicking through the link. By using these links you help support Wobbly Otter Outdoors. Thank you.