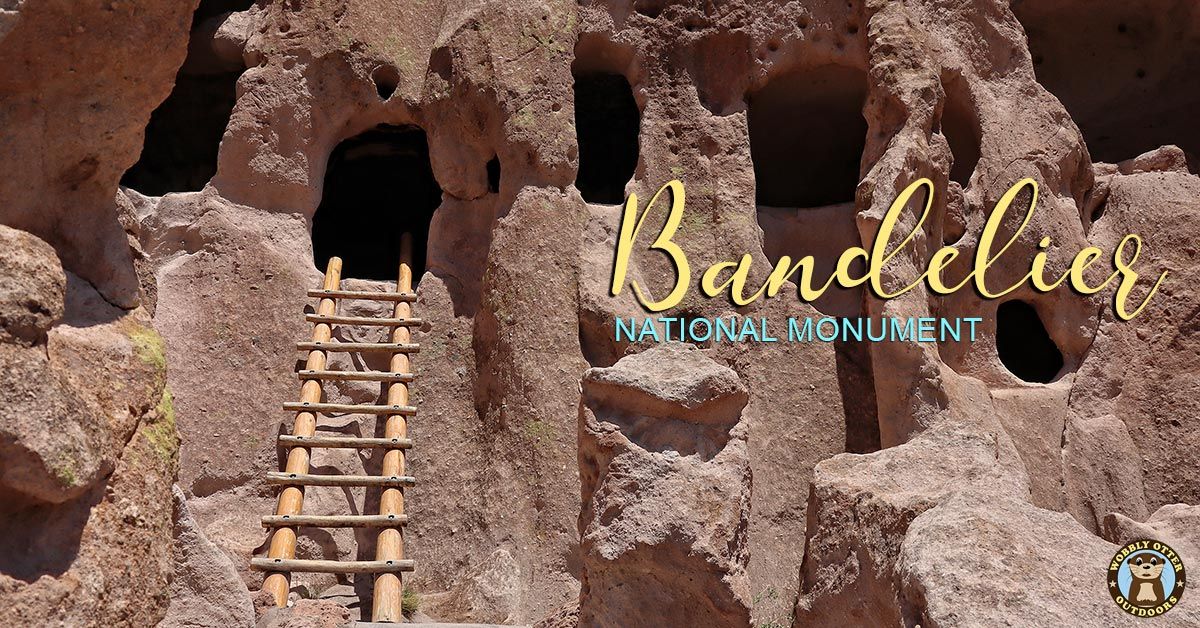 Bandelier National Monument is located in north central New Mexico. Bandelier is 50 square miles (130 square kilometers) of the Pajarito Plateau in the Jemez Mountains. It has 70 miles of trails, and contains Ancestral Puebloan Dwellings. Over 70% of Bandelier National Monument is wilderness.
We setup camp during our May trip, in the Abert's Squirrel Loop of the Juniper Campground. The next day, we hike Frey Trail from the canyon rim down into Frijoles Canyon. The scenery is beautiful.
Thank you for watching. We hope you'll subscribe to get the best Wobbly Otter adventures, how to's, and gear reviews delivered directly to you.
At the bottom of Frijoles Canyon are the visitor center, gift shop and snack bar. Ancestral Puebloans inhabited Bandelier from 600 to 1,600 CE.
There are 5 ruins located on the canyon floor: Tyuonyi (QU-weh-nee), the Big Kiva, Long House Cliff Dwellings, Talus Houses Cliff Dwellings, and Alcove House.
Tyuonyi (QU-weh-nee) was one or two stories high, with about 400 rooms, 3 kivas and a central plaza.
Alcove House is located at the end of a pleasant half-mile trail that goes along Frijoles Creek. This little half-mile trail is one of my favorite places on the planet. It is so peaceful with the huge trees and the perfect path that meanders along with the little creek. Alcove house is a cave that contains a kiva and it is 140 feet up from the canyon floor. There are four, long, steep ladders to climb to enter the cave.
More Information about Bandelier National Monument
If you'd like to support Wobbly Otter Outdoors all you have to do is watch our videos. Okay, here are some other ways to support us too.
Note: Some of the product links on this page are affiliate links, and at no additional cost to you, we may earn a small commission if you make a purchase after clicking through the link. By using these links you help support Wobbly Otter Outdoors. Thank you.