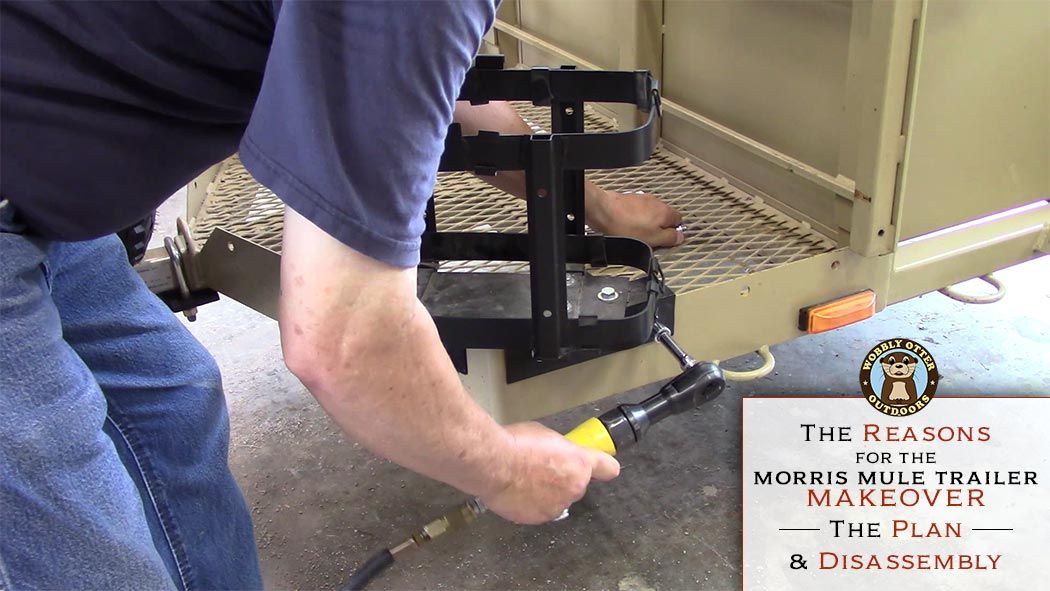 In Part 1 of our makeover of our Morris Mule trailer we show you the wear and tear on the trailer, what the initial plan is, begin disassembly, and decide ultimately to repaint almost all of the trailer.
Thank you for watching. Subscribe to get the best Wobbly Otter adventures, how to's, and gear reviews delivered directly to you!
Our Morris Mule Trailer has traveled over 8,000 miles (6,000+ on the Pacific Northwest trip alone). A good bit of that travel has been off-pavement. Most of the forward facing metal, especially the front of the cargo deck and the fenders, have loads of chipped paint. Heavy use of the trailer bed has removed a lot of paint there as well.
To better protect the metal of these areas we've decided to paint them with a bedliner material - Herculiner.
Here's a list of the products used in the complete makeover...
HERCULINER BED LINER
See this product on Amazon: https://amzn.to/2fgPFyw
Trailer bed
Fenders
Cargo area
Underneath: forward facing surfaces of crossbars and axle
Brake boxes: top and forward facing surfaces, and the side of the box away from the trailer
RUSTOLEUM TRUCK BED COATING SPRAY PAINT
See this product on Amazon: https://amzn.to/2gxZMBV
Trailer tongue
Underside and back of crossbars underneath the trailer
Brake boxes: trailer side and bottom surfaces, and the surface where the light goes
Cargo storage box
Jerry can racks
RUSTOLEUM CAMOUFLAGE SAND-COLORED SPRAY PAINT
See this product on Amazon: https://amzn.to/2gsrz5O
All top, front, back and side trailer surfaces not otherwise painted
RUSTOLEUM SEMI GLOSS BLACK
See this product on Amazon: https://amzn.to/2gxZmvk
Trailer stabilizer bars
Rack bars
Disclosure: Some of the product links on this page are affiliate links, and at no additional cost to you, we may earn a small commission if you make a purchase after clicking through the link. By using these links you help support Wobbly Otter Outdoors. Thank you.